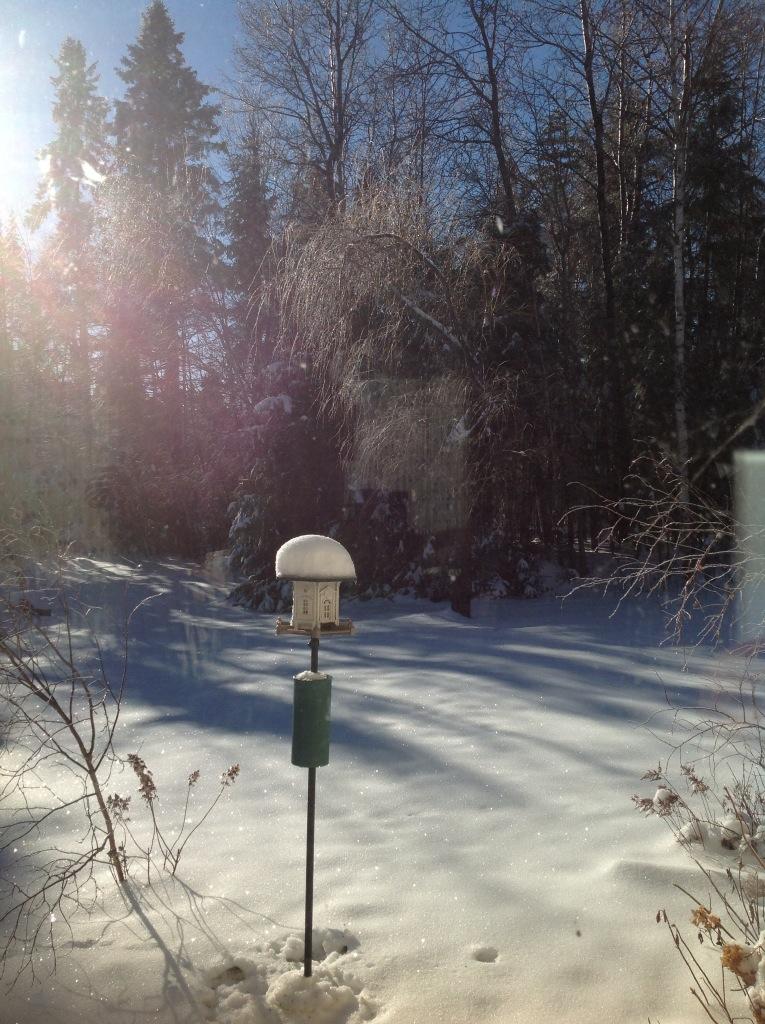 The last few months have been a whirlwind, with our four holiday shows, the etsy feature, and negotiating a large contract that involves learning about international shipping, CIF quotes and warranties. We are grateful, giddy, tired and a bit daunted!
We've been back home for 36 hours and leave again in less than 24. We woke up to this gorgeous serene scene and watched birds flitting to and from the feeder (they took off just before I got this snapshot) and it was a lovely quiet moment before the day's tasks came crashing down on us.
Just a little reminder to take a moment here and there, to gaze out the window and watch the birds.