Ottoman Wrap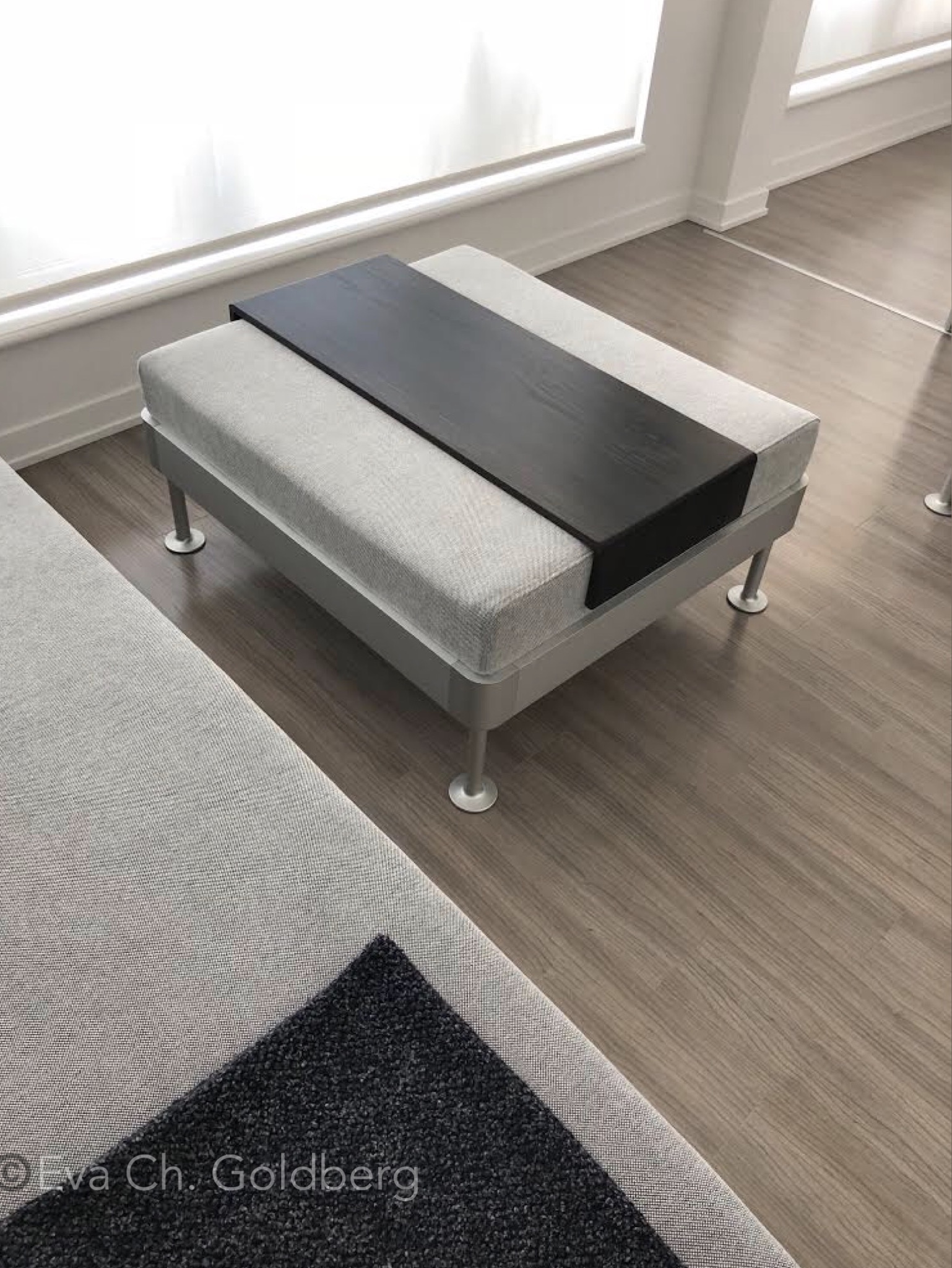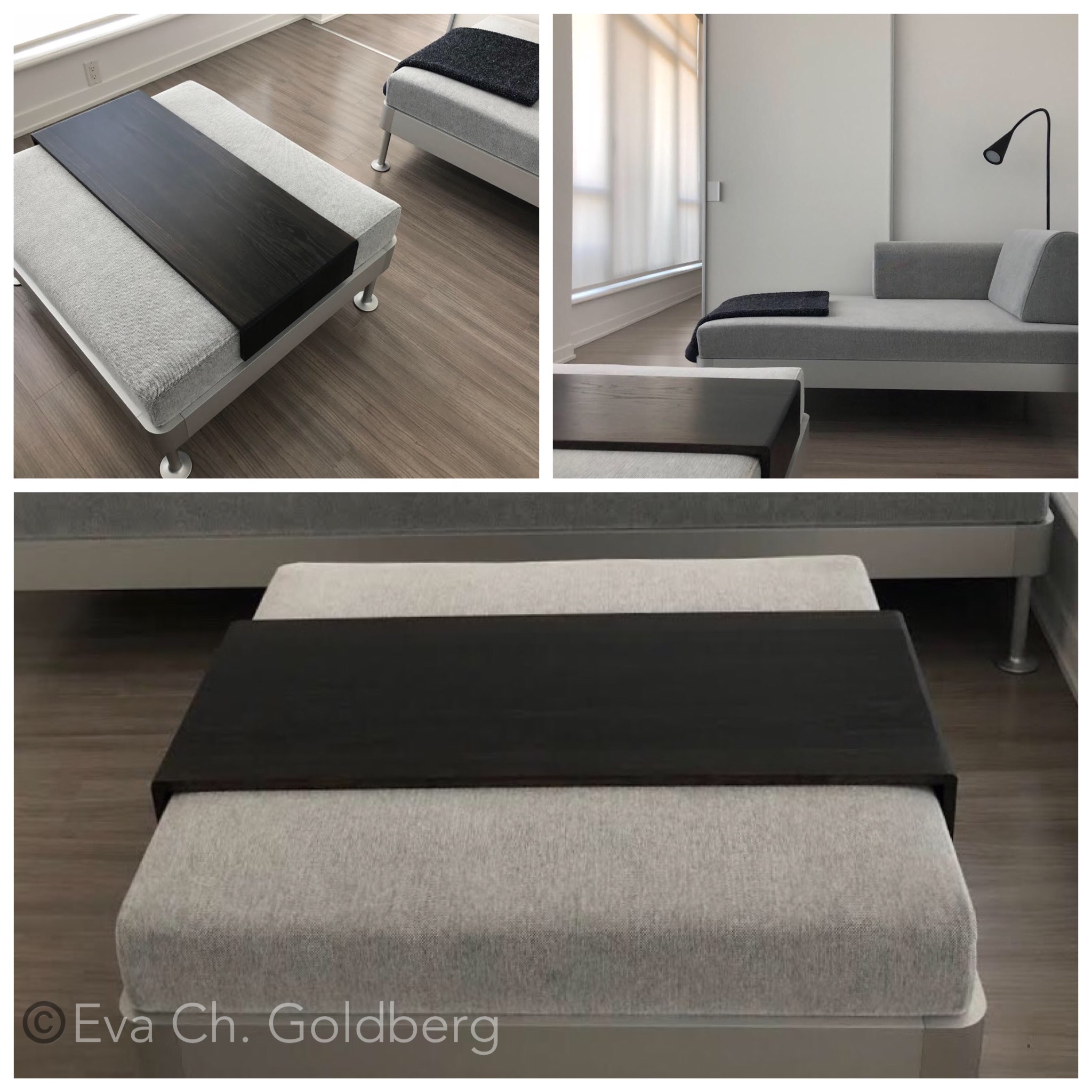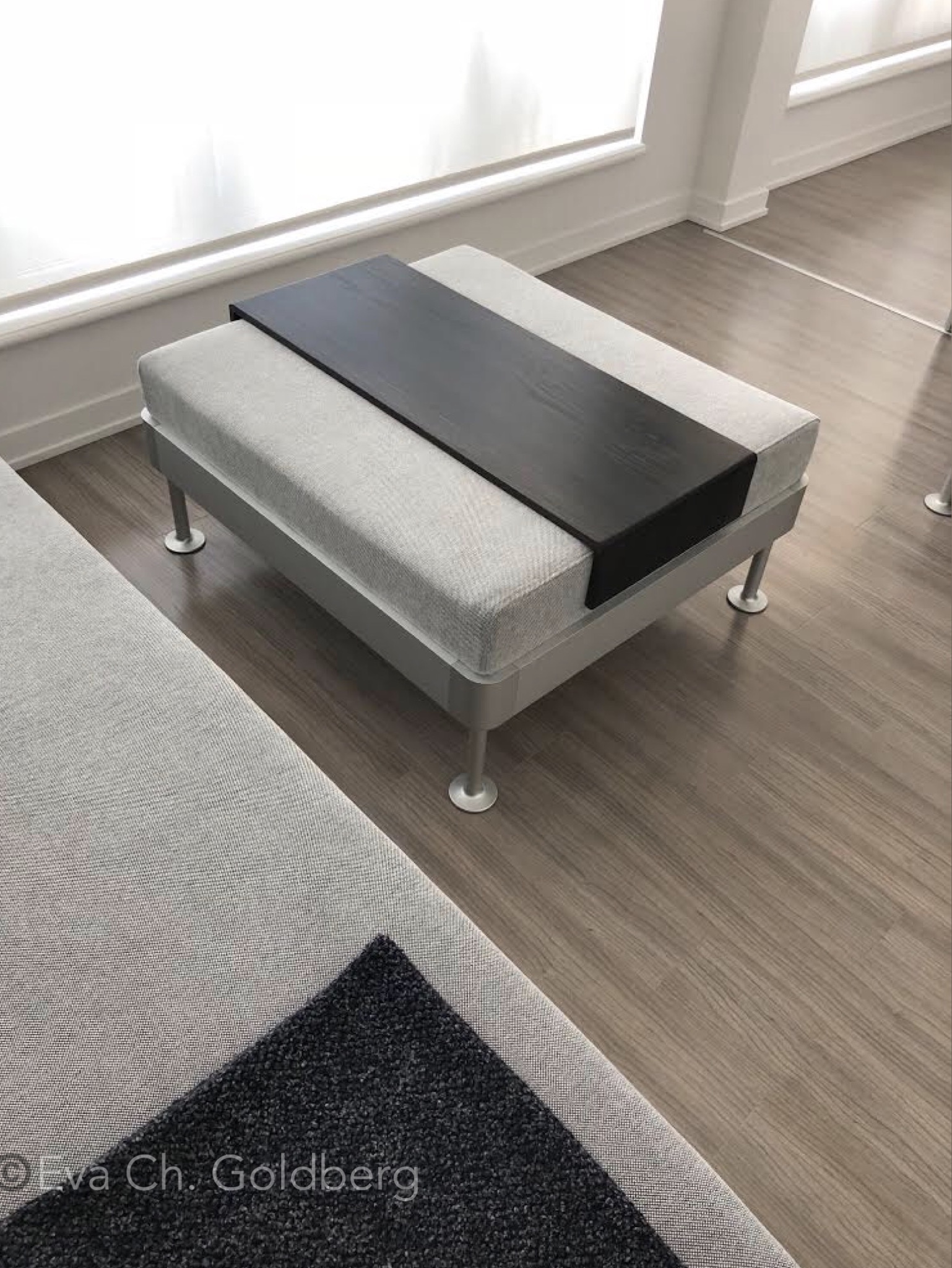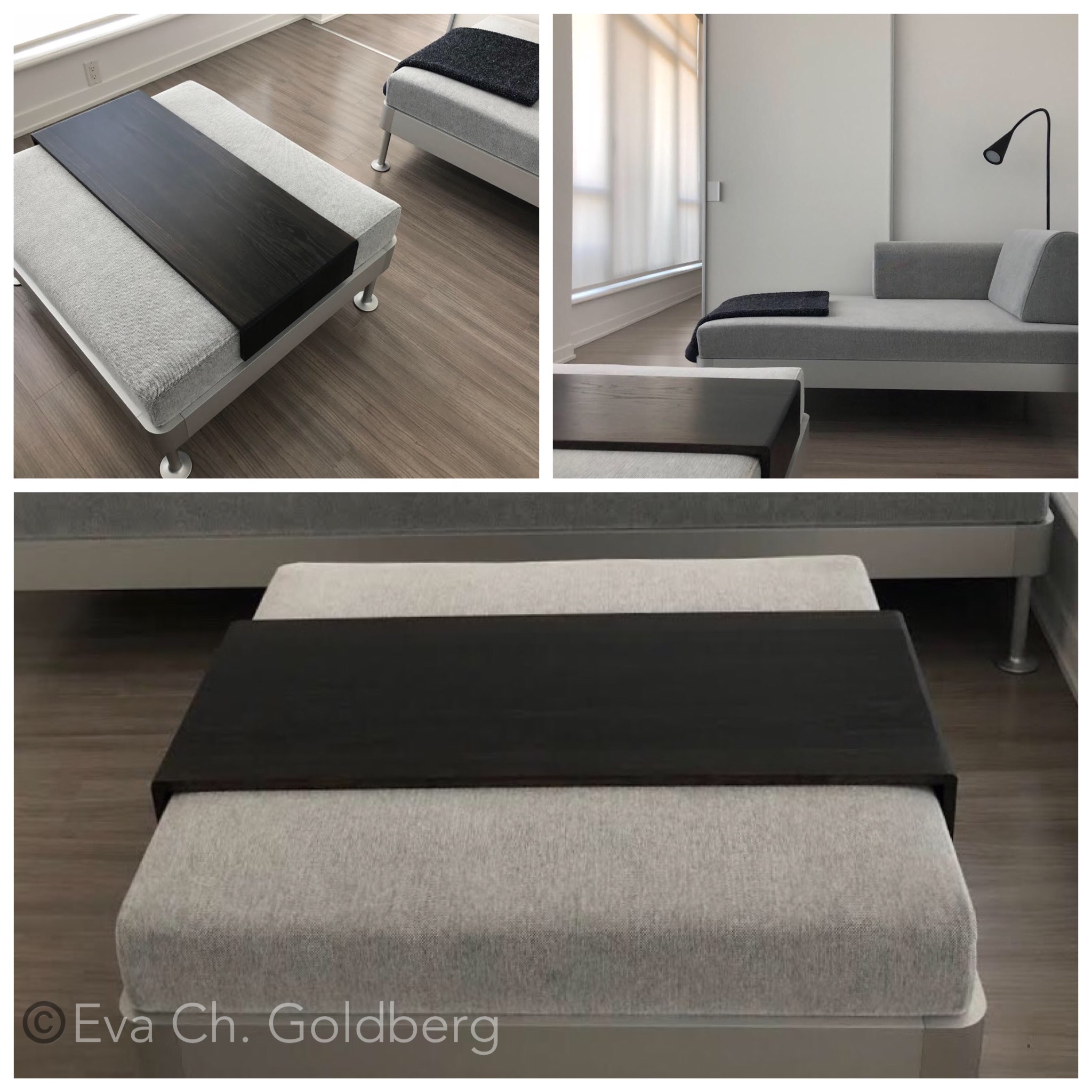 Ottoman Wrap
Welcome to B&B, makers of the original couch arm + ottoman wrap! The days of precariously balancing dinner on the ottoman while watching TV are officially over.
Our ottoman wraps are custom made for you from sustainable North American hard wood. They are 14.5 inches wide and the side drops are 5 inches tall.
Ready to order? Simply choose your ottoman species and length from the drop down menus and proceed to checkout!
Want to know more? Read on!
:: Measuring Guide ::
We require the length of your ottoman - or width! You choose whether you'd like the wrap to go across the long way or the short way. The best place to take this measurement is along the hard side, instead of the usually puffier top. If the "puffier" upholstered top of the ottoman is significantly bigger than the hard edge and doesn't compress easily, please go ahead and measure the top edge.
When possible, grab another person to help you - use a stiff book against each edge and measure the distance between them with a stiff ruler (if using flexible seamstress tape, please hold as taut as possible!). If your ottoman has an online listing with specs, you can use that to place your order - however, we ask that you measure YOUR ottoman for any discrepancies - pieces can differ from online listings significantly and we want to make sure it fits YOUR ottoman, not the showroom piece.
Please keep in mind that these wraps are custom made for your ottoman, and we need accurate measurements from you. If any of this is confusing and you need additional help, please don't hesitate to ask!
:: How we make it ::
Once we have your ottoman measurement, we make each wrap on demand, custom built for your exact furniture.
We start with locally sourced, native species hardwood trees, kiln-dried and milled into rough boards. We re-saw these rough boards to approximate 3" wide strips which are planed, jointed and then laminated with water resistant, formaldehyde-free wood glue, alternating the grain direction of each strip in order to minimize wood movement and maximize strength. Once we have a large panel, we cross-cut it into three panels (the top and each side drop). We then create the final shape using what is called an edge lamination. [The edge to edge lamination is super strong. Our original prototype used a miter lamination, as you may notice in Image 1, but miters are usually end-grain to end-grain laminations which aren't as strong. It's more complicated then that but that's the simplified version! ]
All surfaces are then sanded to a silky smooth 180 before receiving three coats of our environmentally-friendly zero-VOC hard wax oil finish. Our Osmo Hard Wax Oil finish is made of organic resins, waxes and oils, and works by penetrating into the wood fibres, strengthening them while leaving the natural beauty of the wood to shine. It doesn't sit on the surface like varnish or lacquer and therefore isn't prone to clouding or chipping - and most importantly it's completely safe for you and your family - this stuff is certified in Europe for use on children's toys! A breeze to clean and maintain, simply clean with a damp cloth and wipe dry.
Our wraps do not use any metal hardware - they are made using traditional furniture joinery techniques. The inside is finished as completely as the outside and will not mar your couch in any way.
We make these in either solid cherry, solid maple, solid walnut or solid white oak. The last image shows a sampling of the four woods - please keep in mind that wood, being a natural material, can have many variations in wood grain and tone.
Please allow a few weeks for the creation of your custom ottoman wrap.
FYI! We offer a free emailed PDF gift certificate you can print out to gift! Just leave us a note in the Message to Seller when checking out!