Porcelain + Recycled Leather Plant Hanger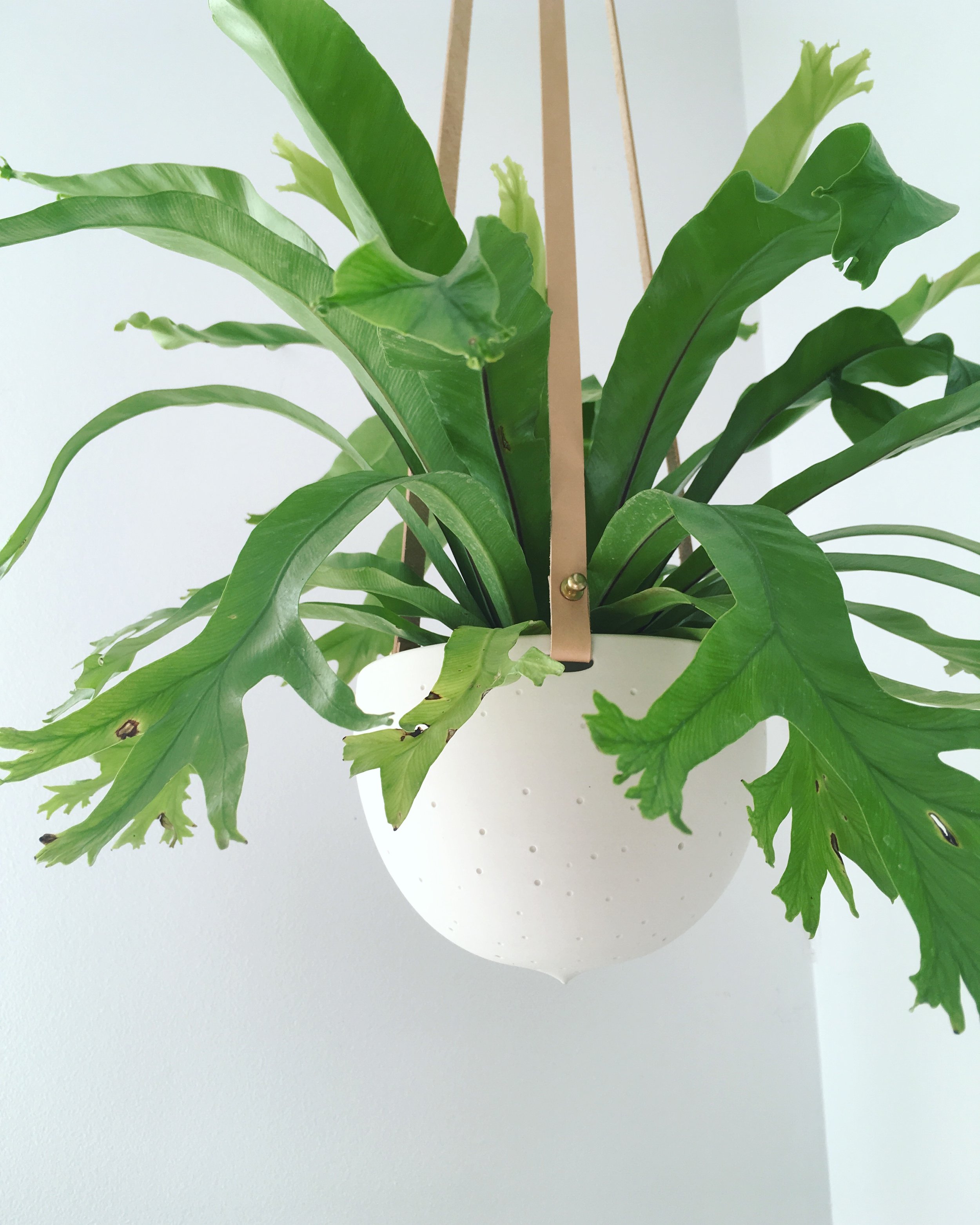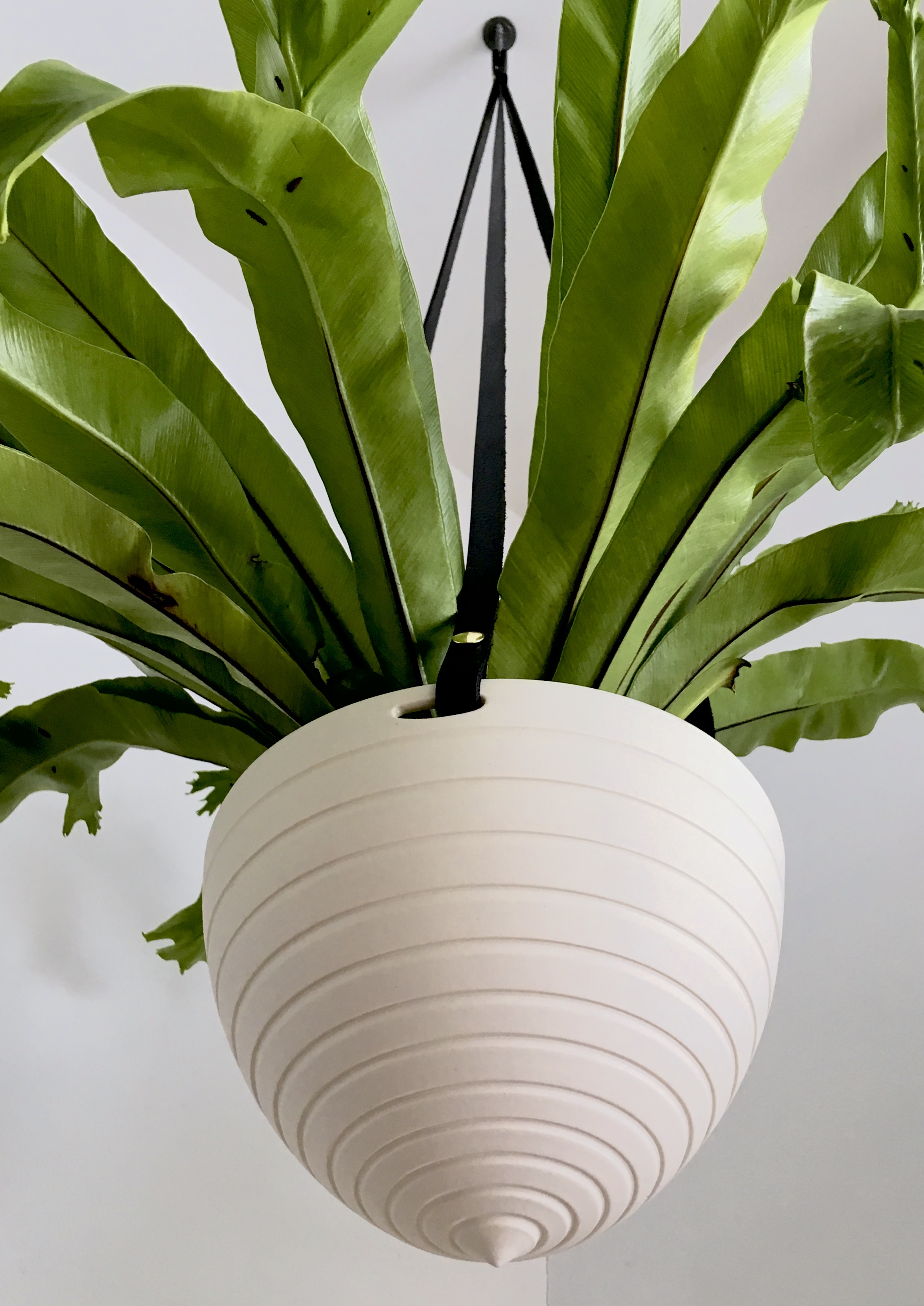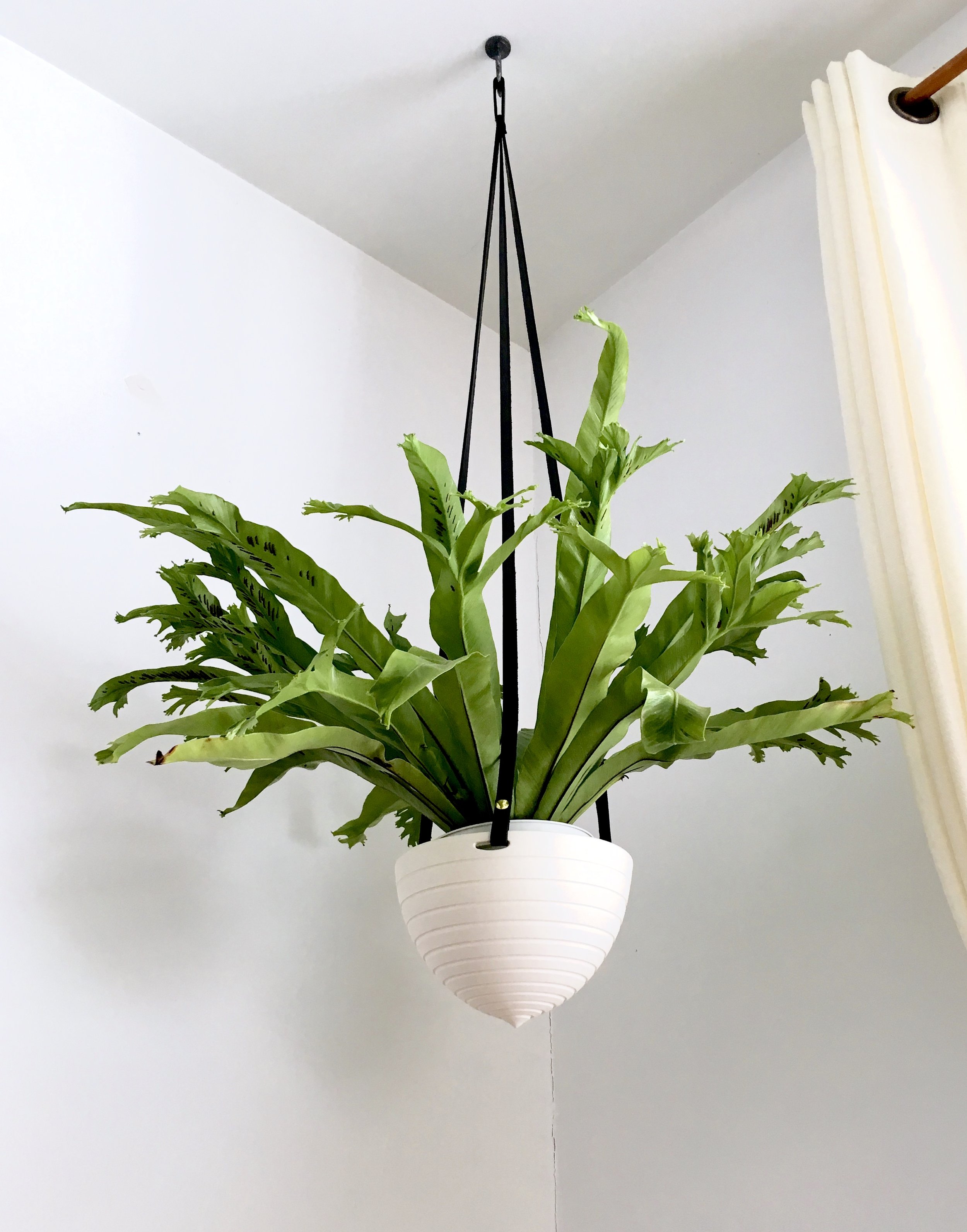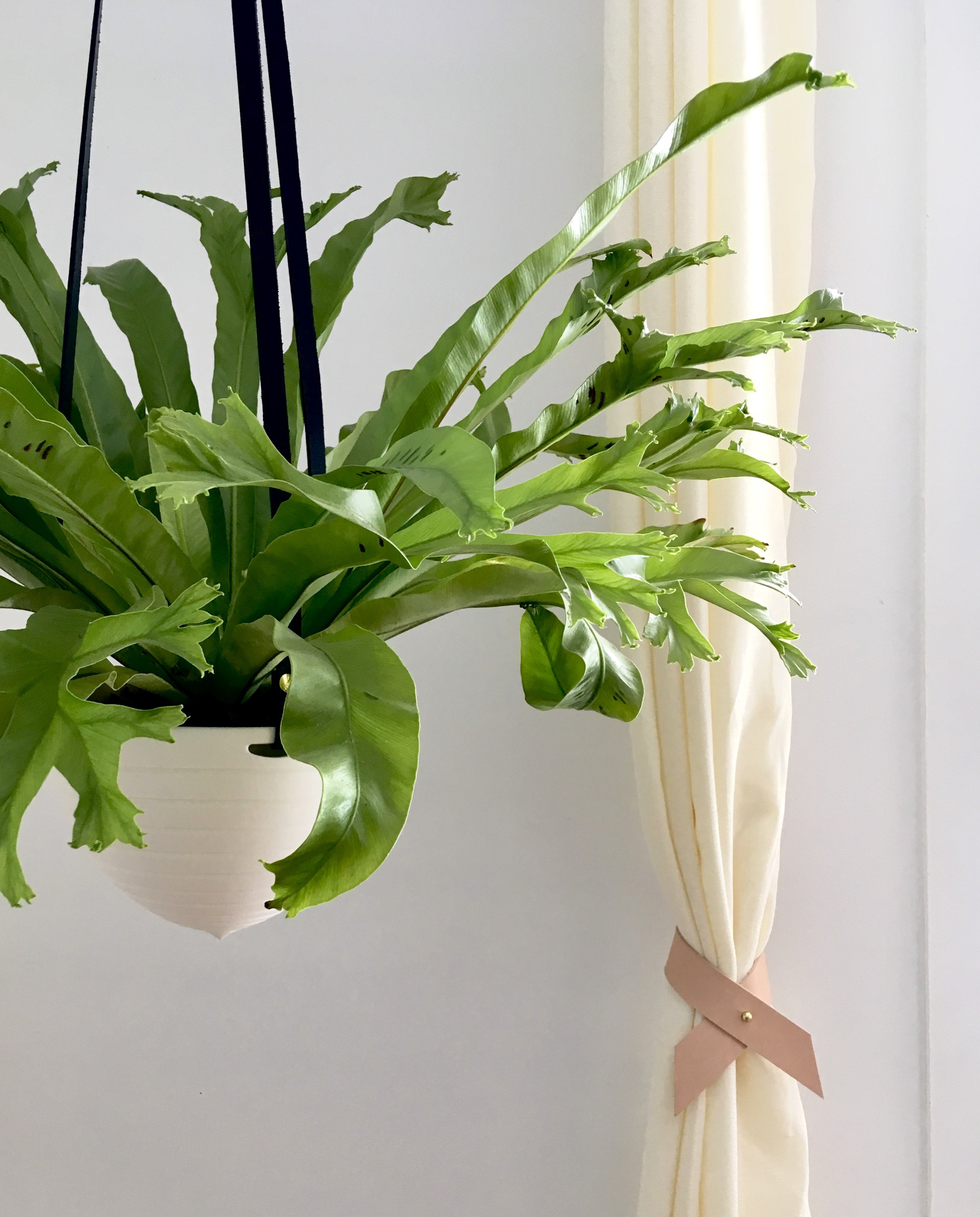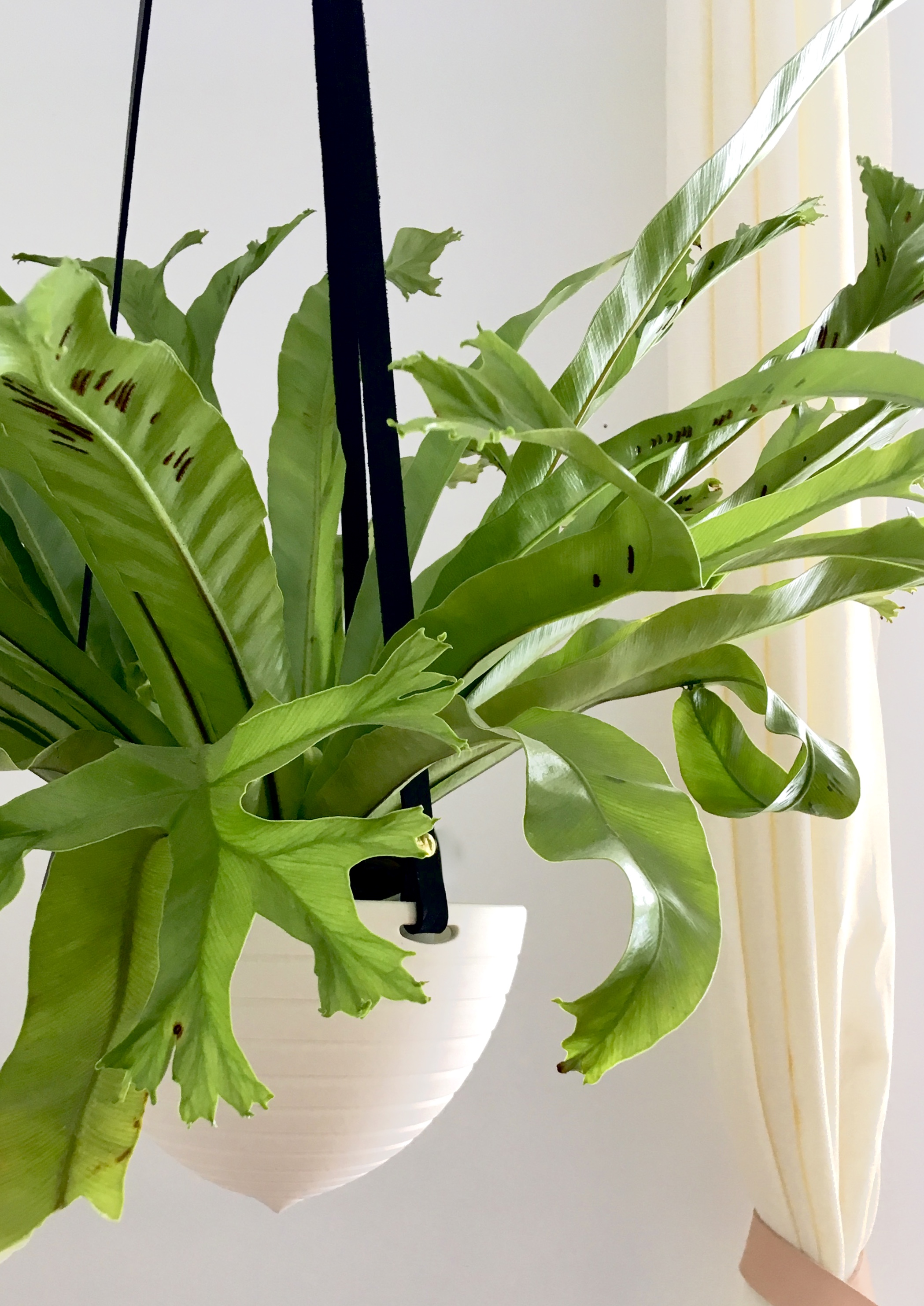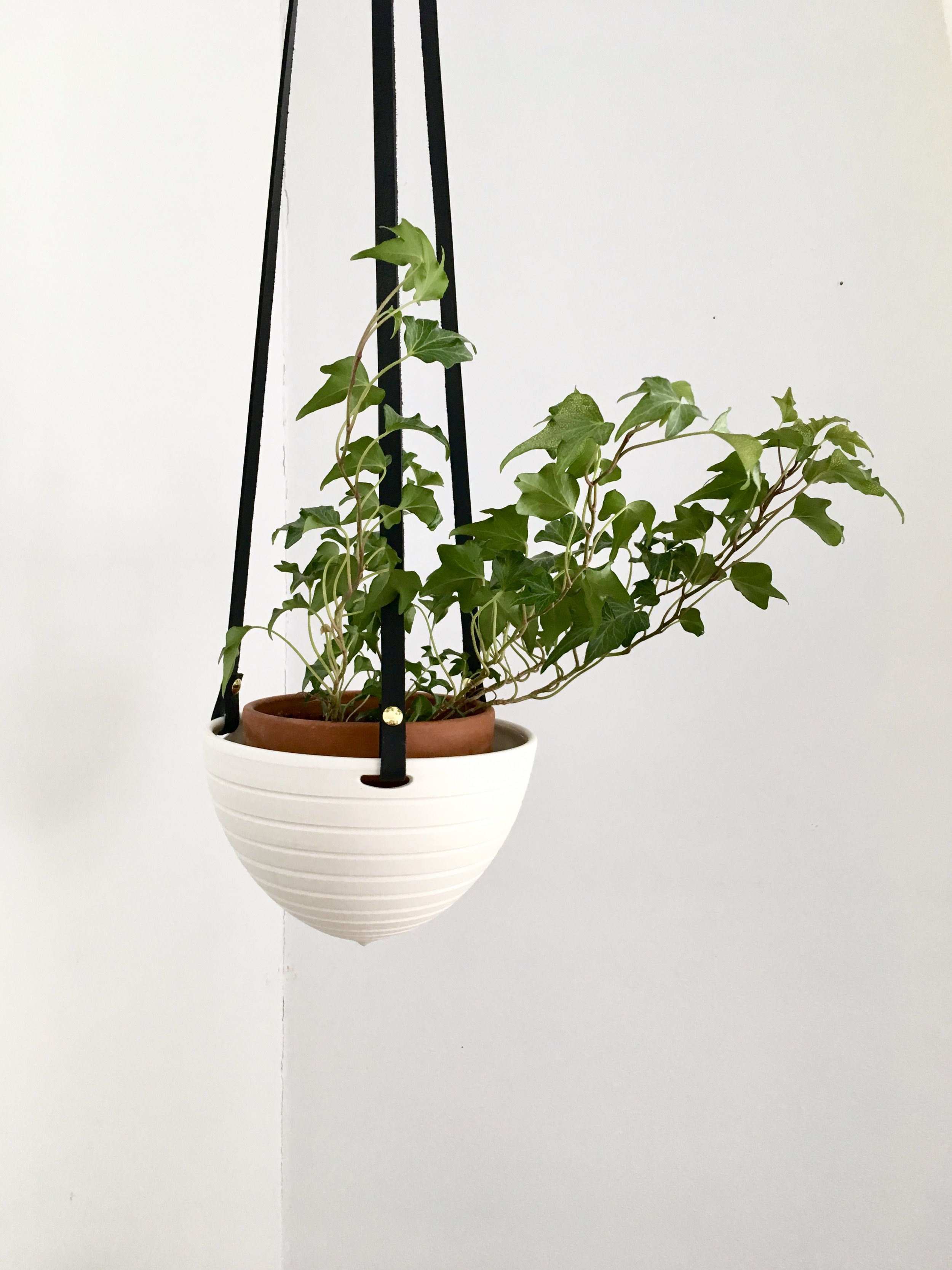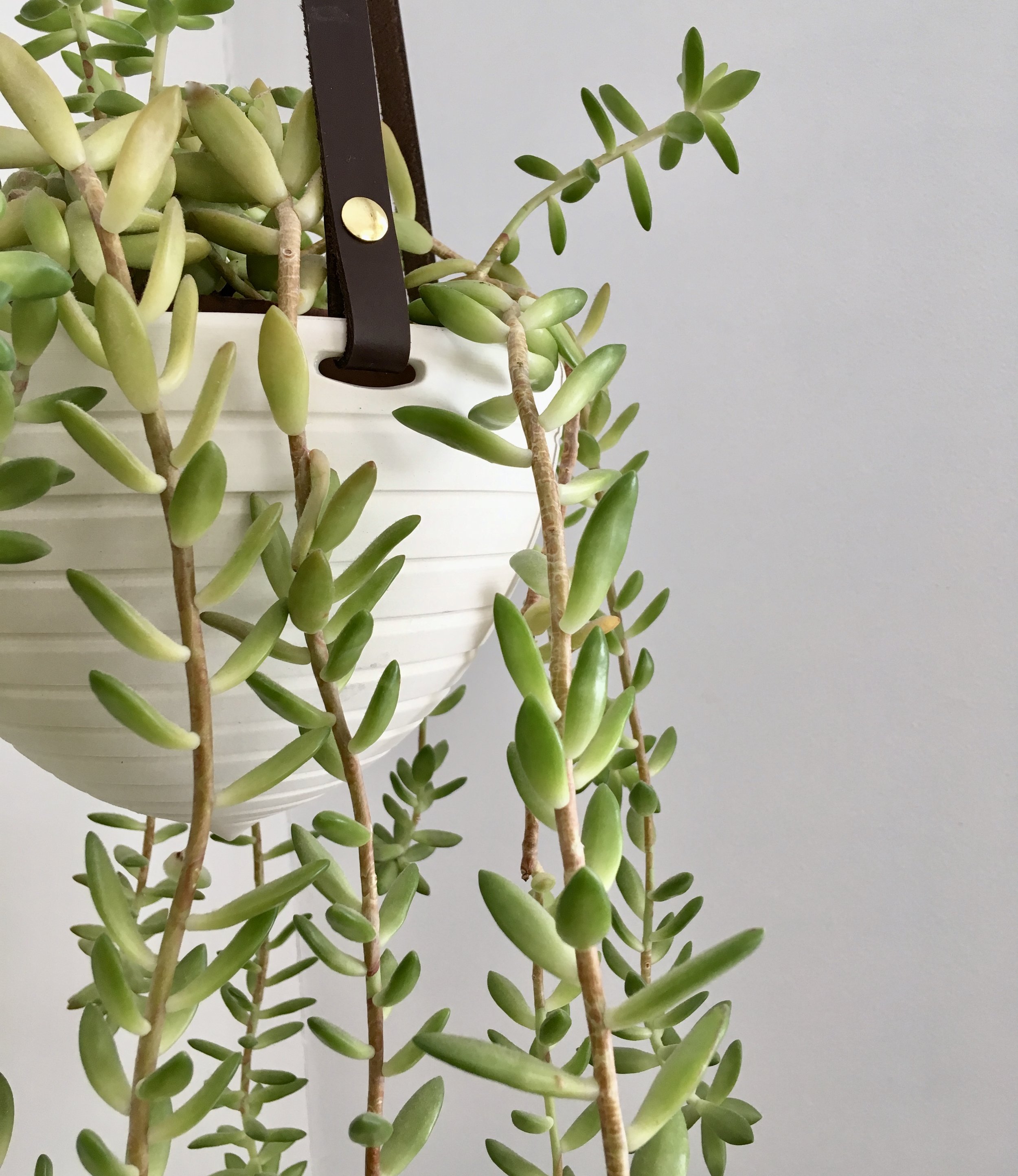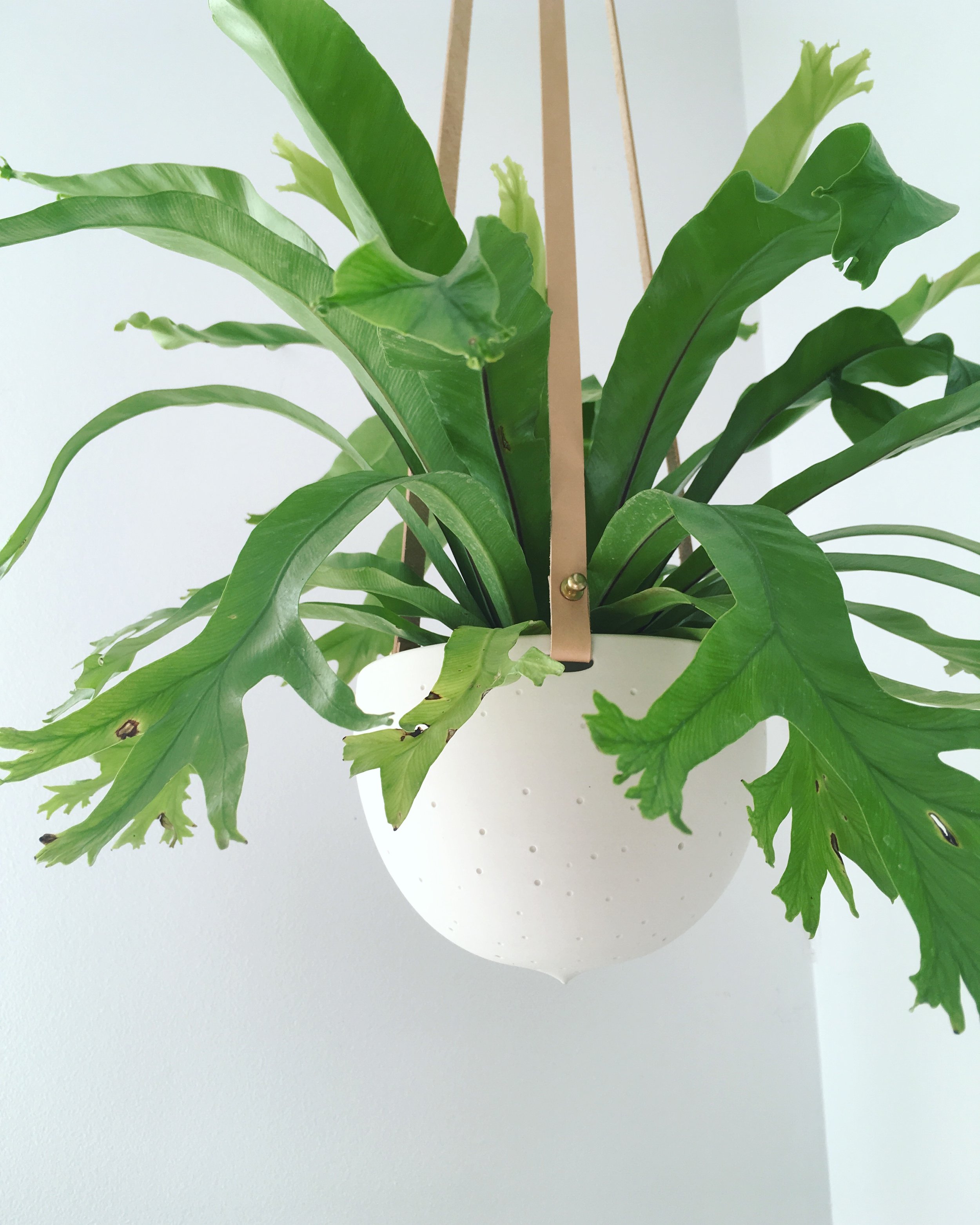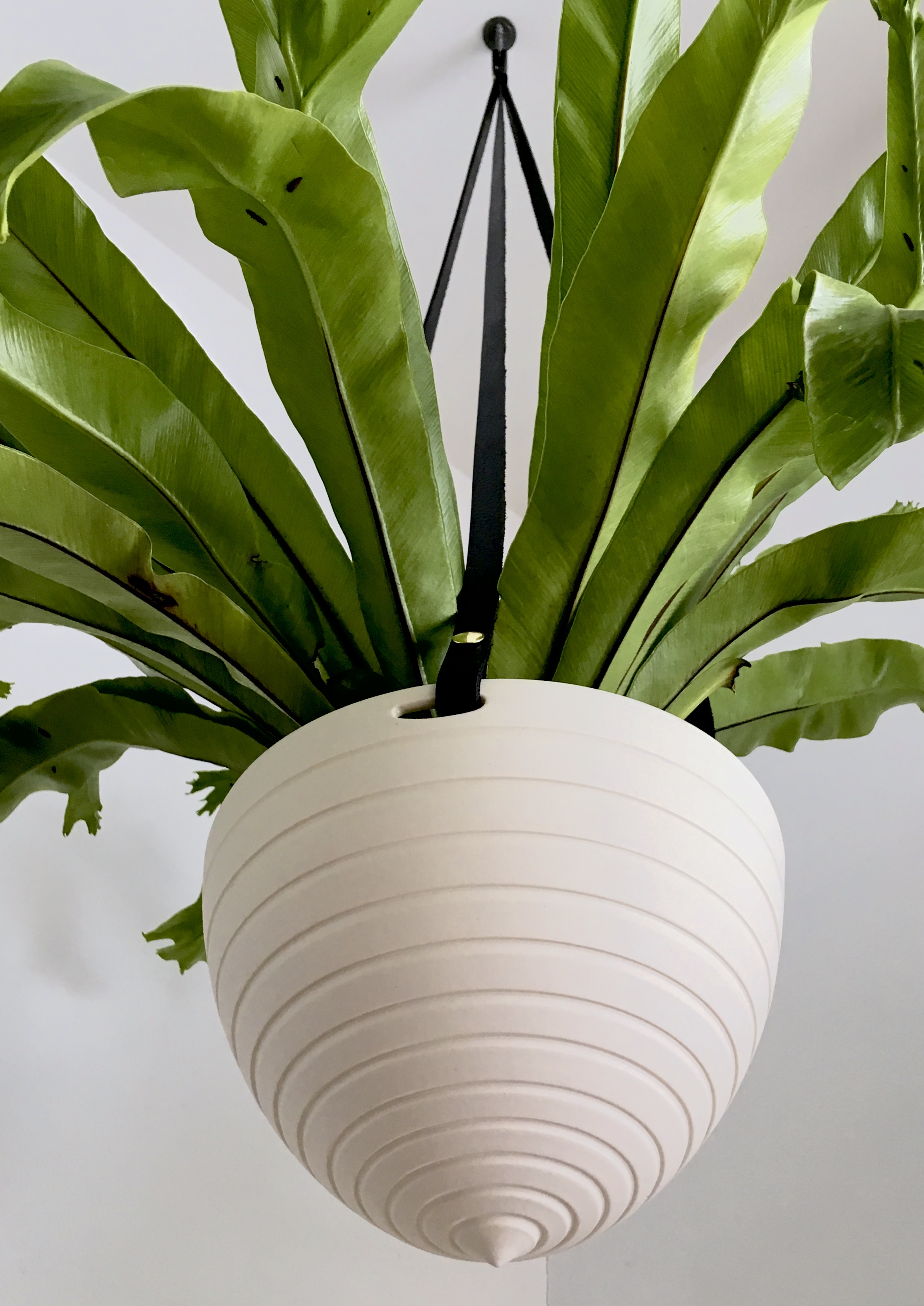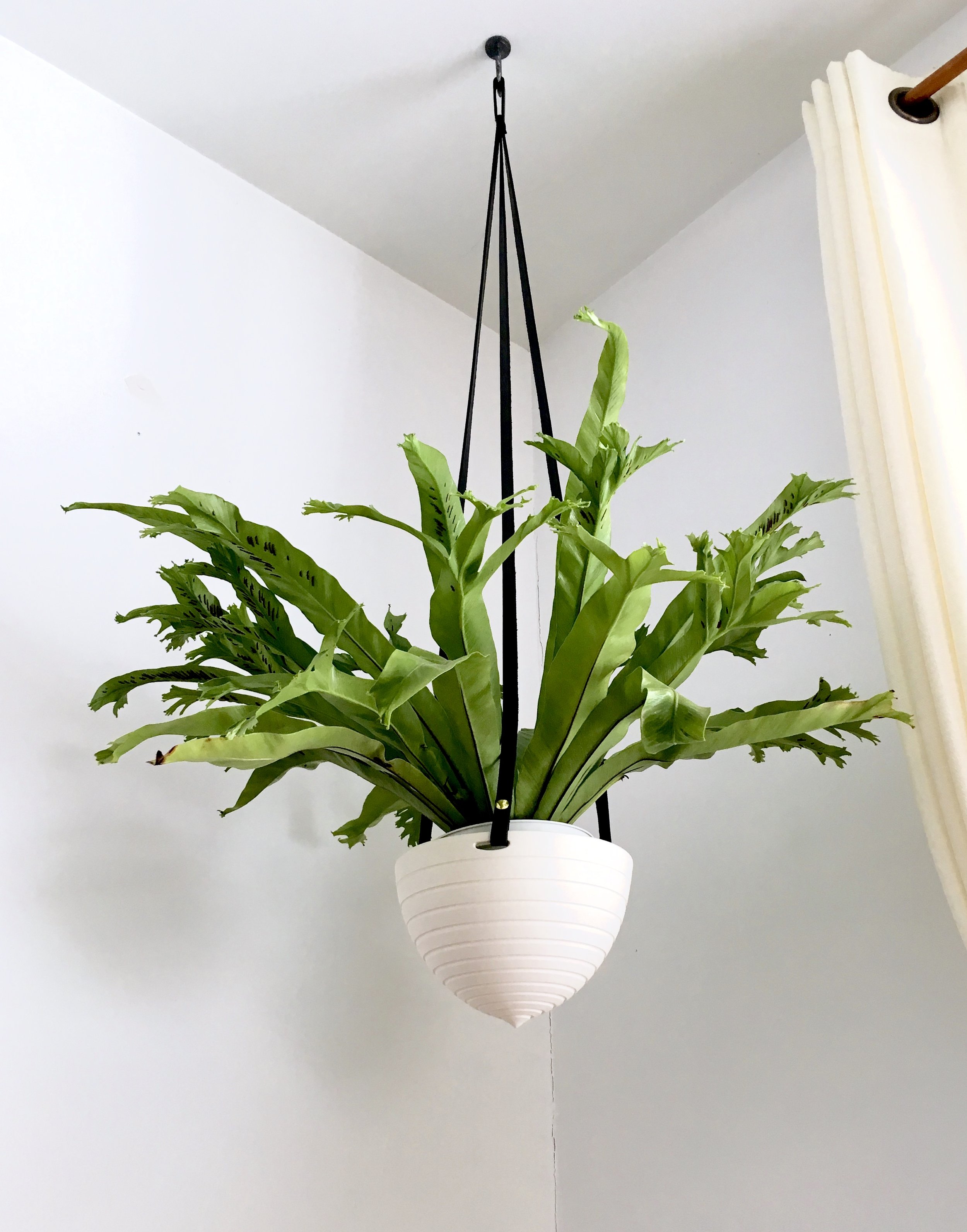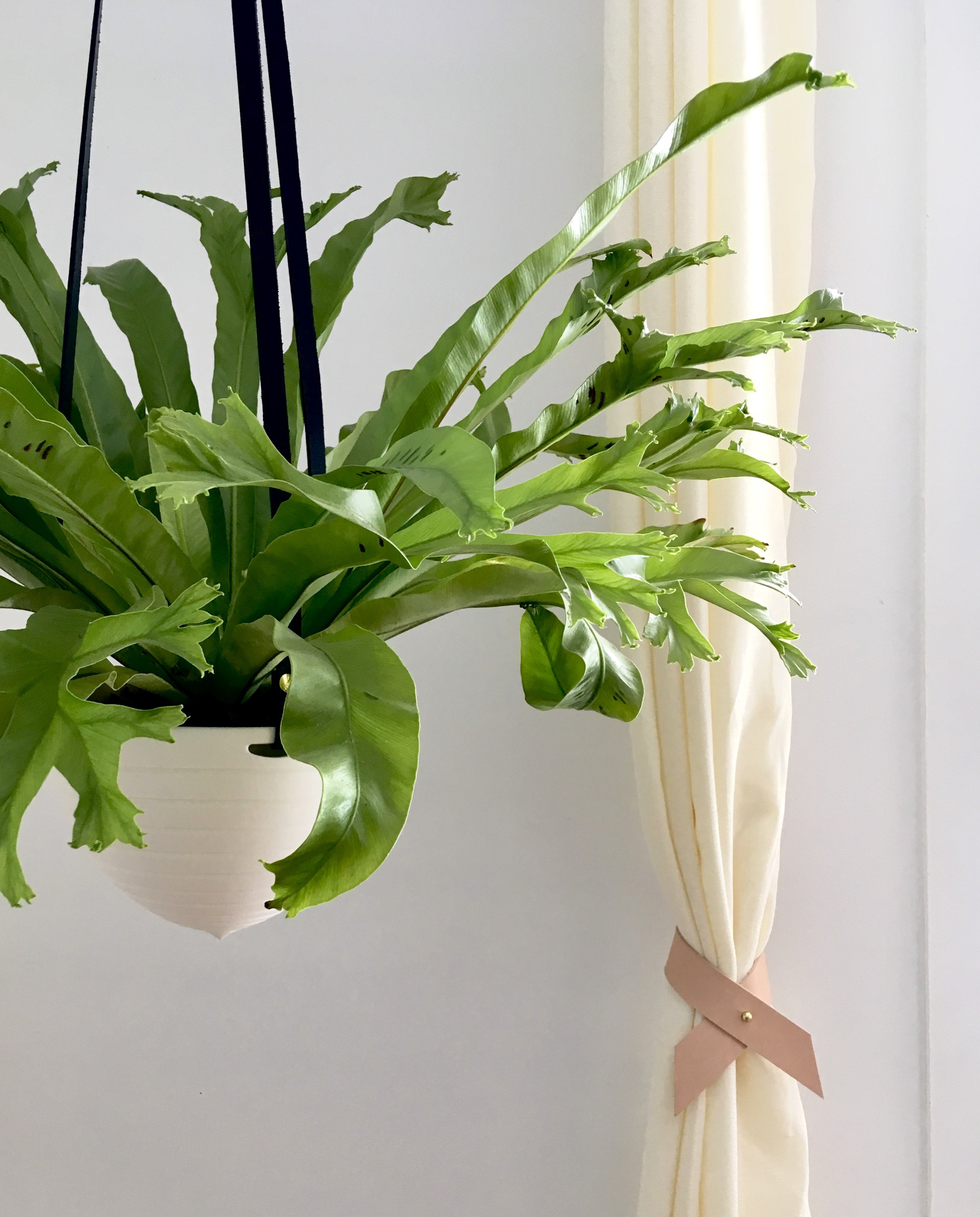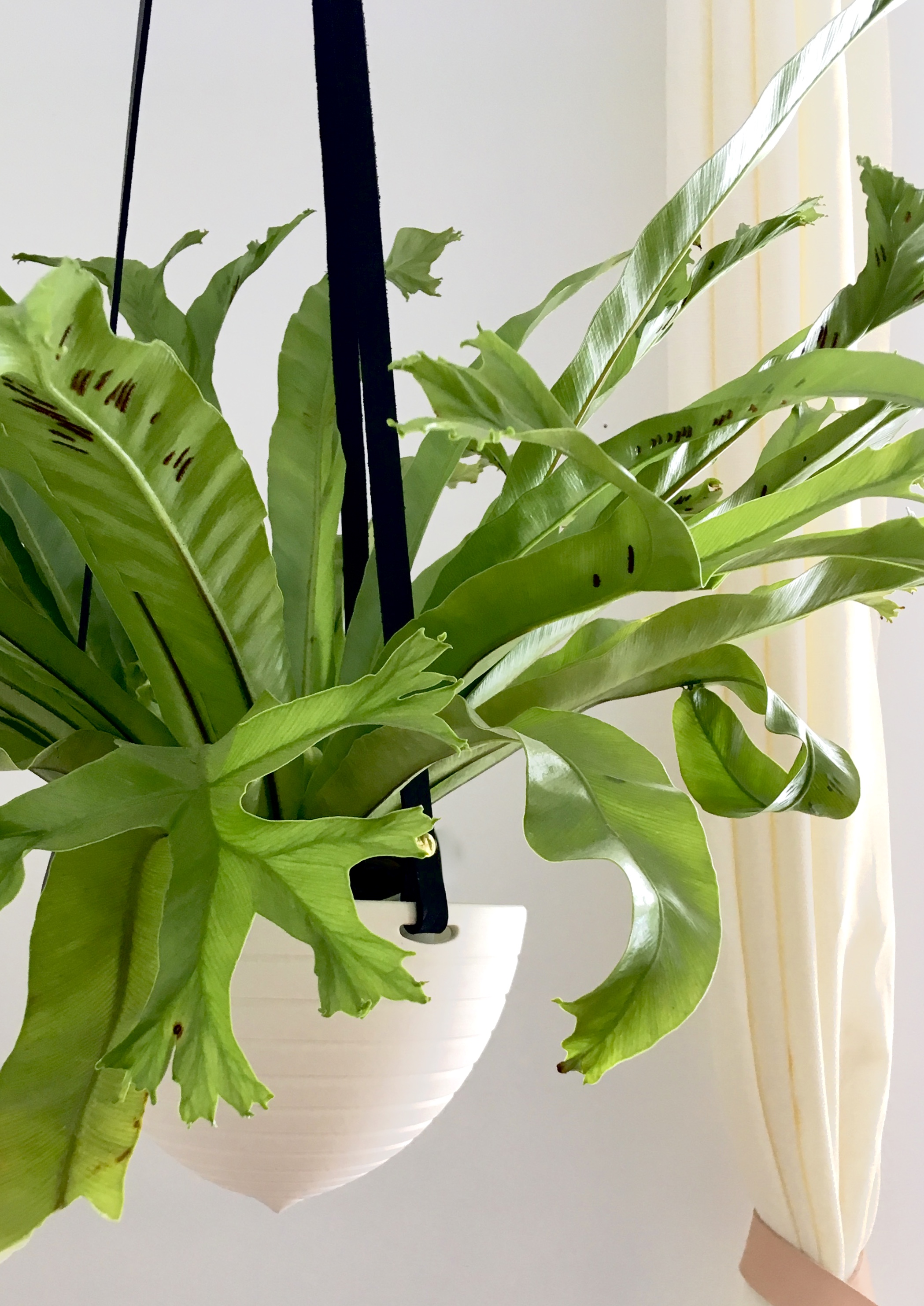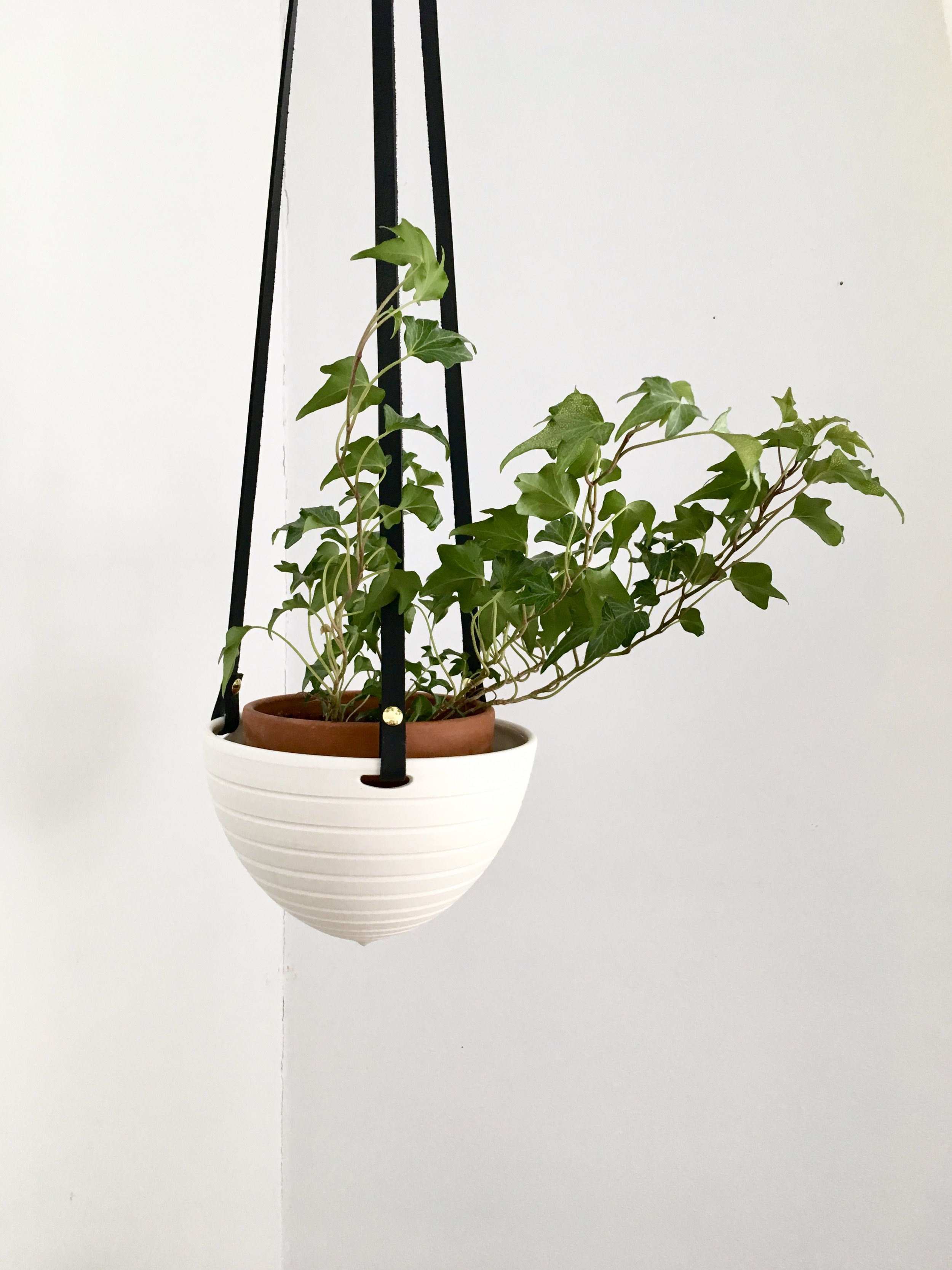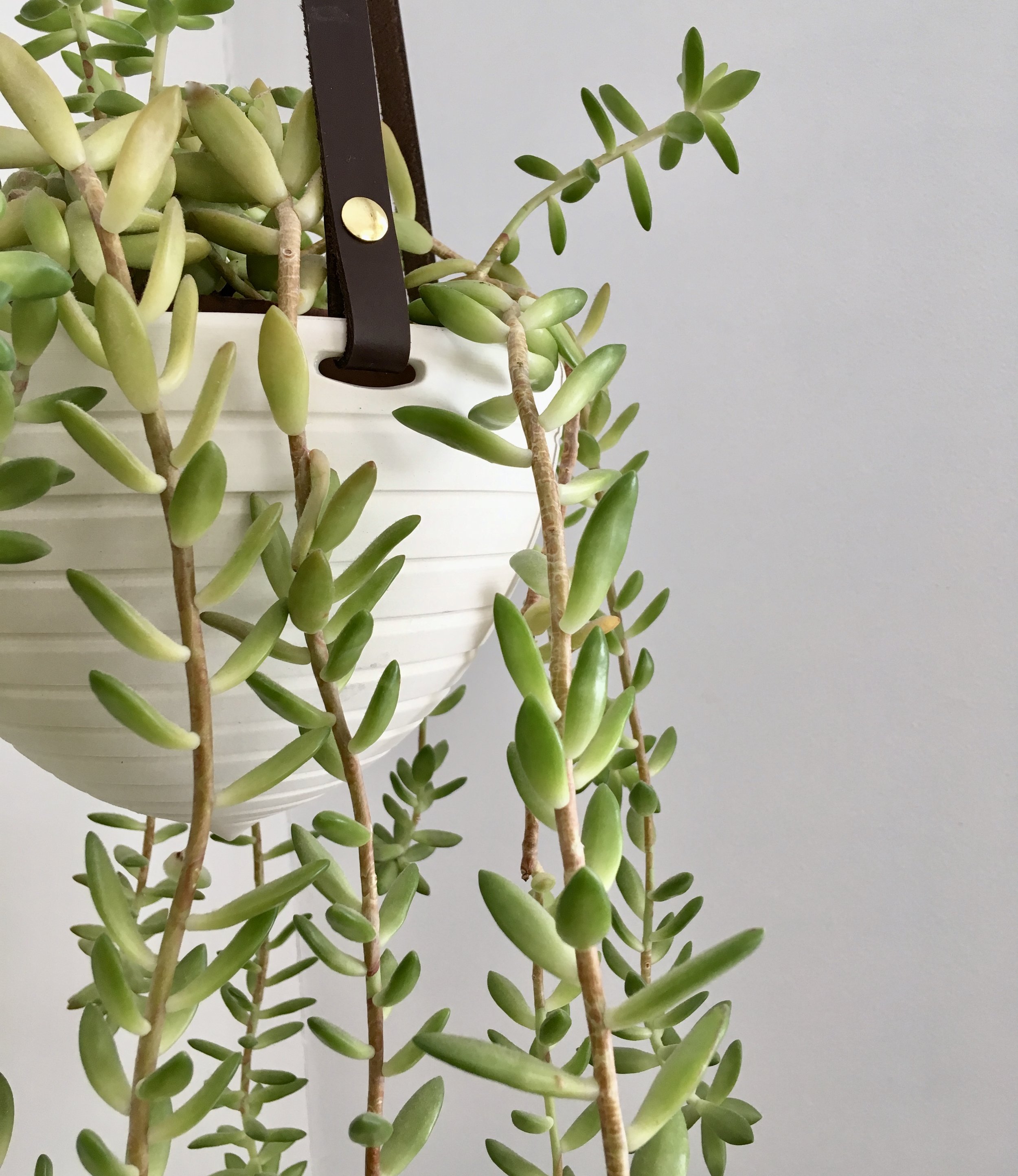 Porcelain + Recycled Leather Plant Hanger
FREE SHIPPING IN US + CANADA
A collaboration with Montreal ceramicist Wai-Yant Li, this hanging planter combines recycled leather, hand thrown porcelain and brass hardware for a marriage of simplicity and elegance

Each planter, approx 8" wide and about 5" deep, has been hand thrown on a pottery wheel, detailed by hand and glazed on the interior, leaving a matte silky white unglazed exterior. The entire plant hanger is approximately 4 feet long from top of loop to bottom point on pot. Some leather has a wee bit more stretch than another so may stretch an extra inch.
Choose between a striped or dotted pot, and your choice of leather strap colour.
The leather straps, approx 1/2" wide, with a 3" loop at the top, is recycled from manufacturing offcuts, and scratches and other small surface imperfections are normal and add to the character and beauty of each piece.
Your plant hanger come with removable solid brass hardware, which allows you to remove the straps for easy potting-up or re-potting your plants. Simply unscrew the brass bowls to remove your straps, pot up your plant, clean up, re-attach, and hang!
We recommend a layer of rocks in the bottom of the pot, for drainage, or simply place your plant in a plastic pot with holes in the bottom, and then place inside the bowl.
Ships with Tracking and Insurance.