Simple Plant Hanger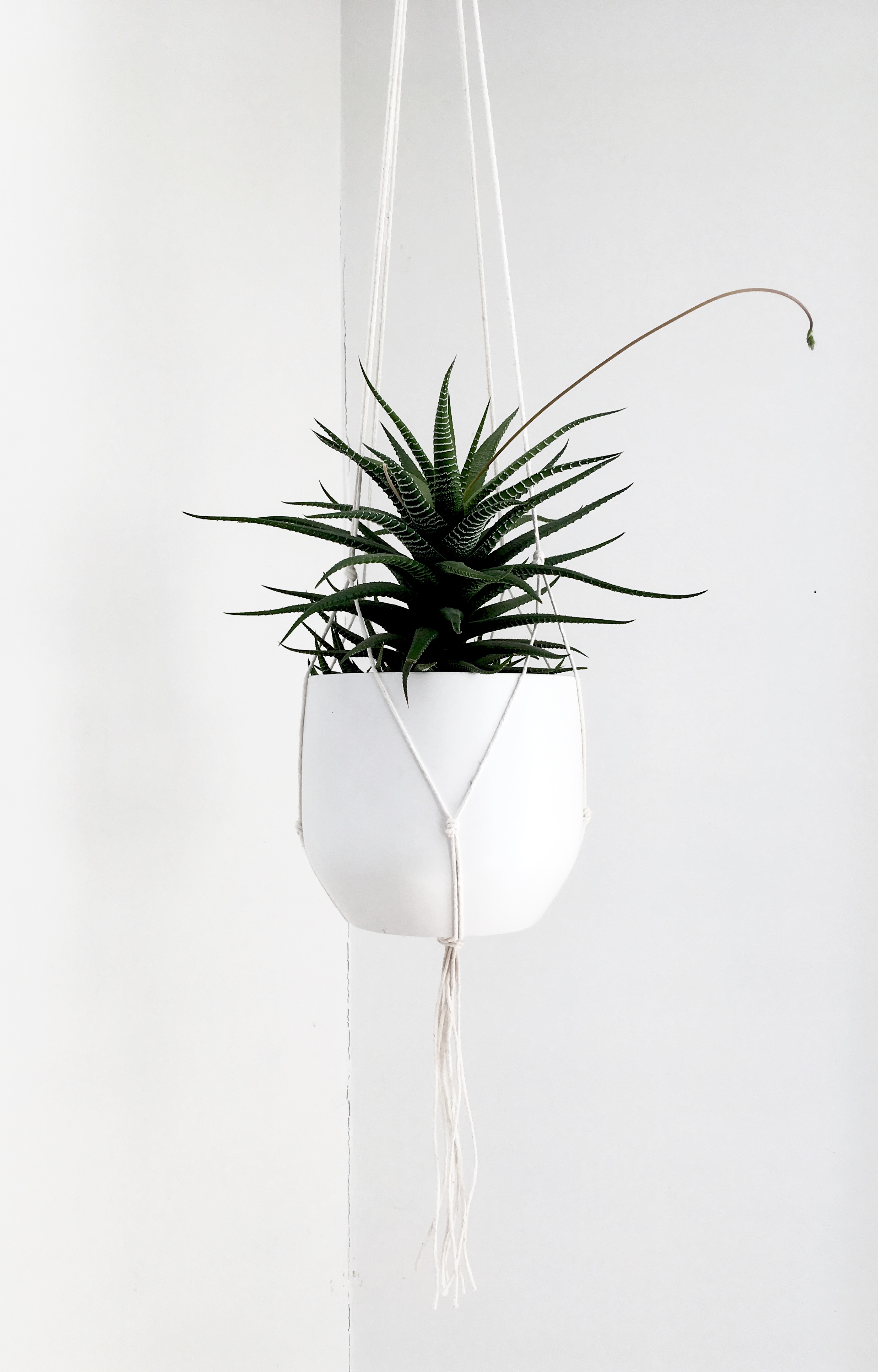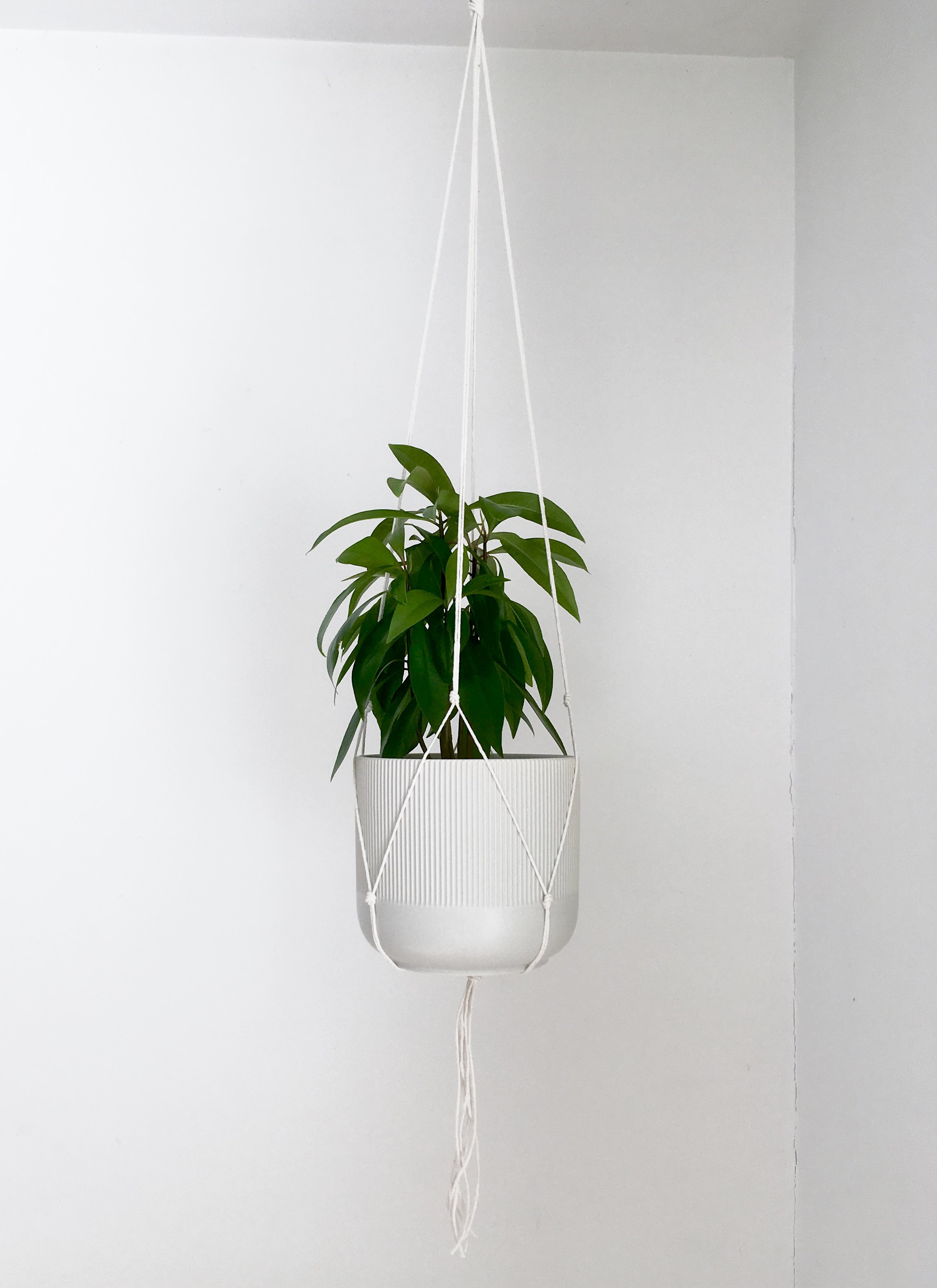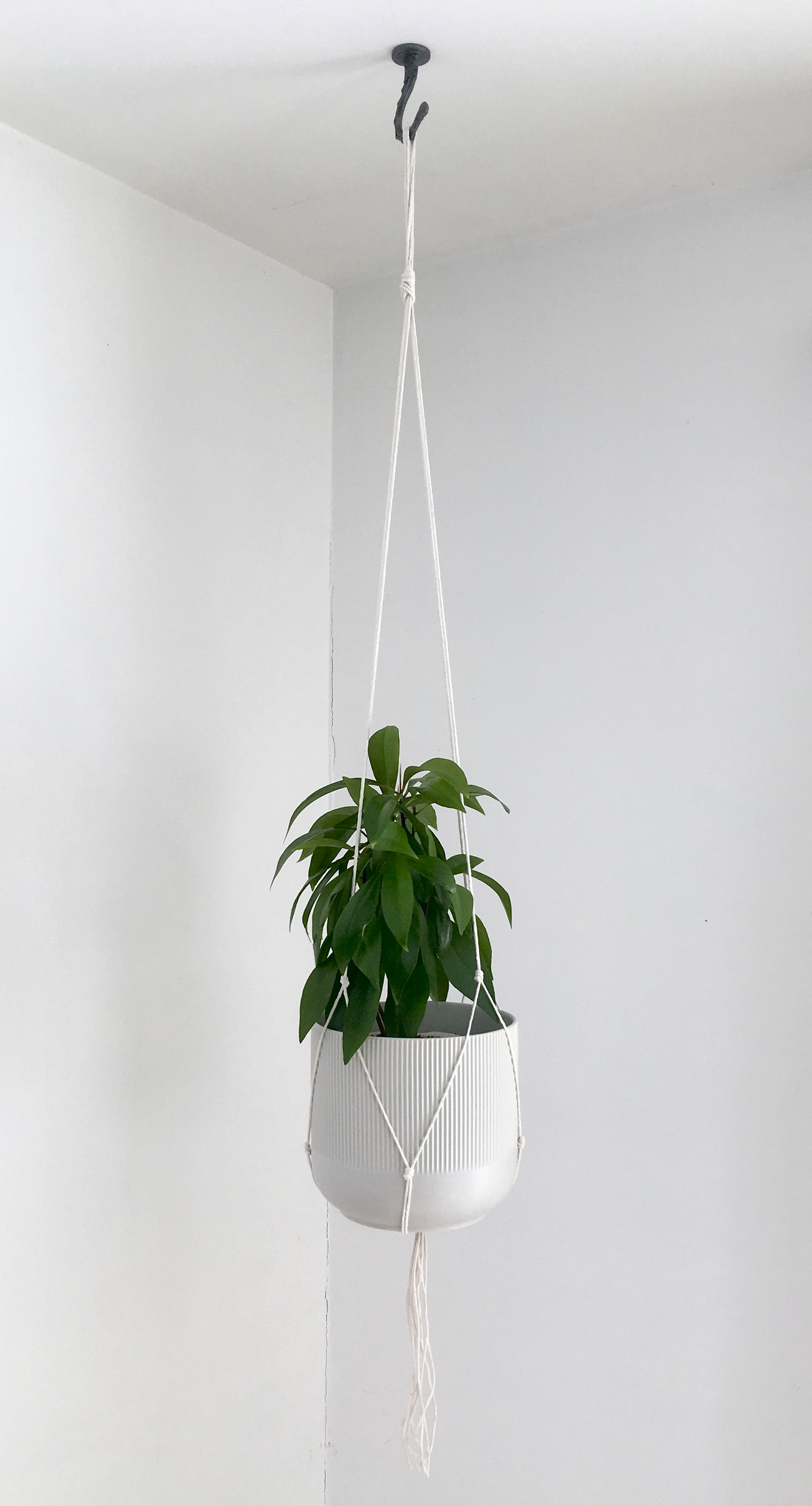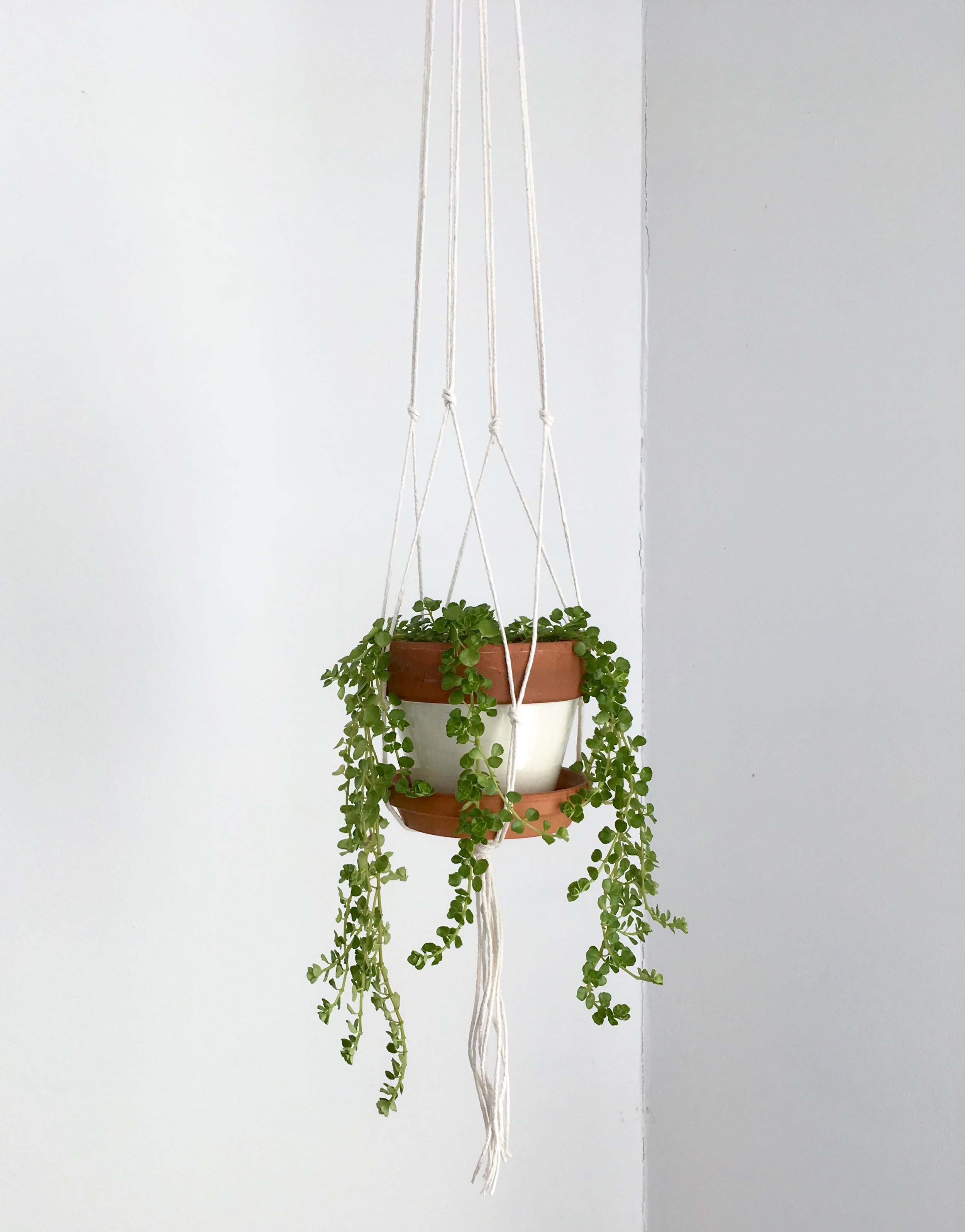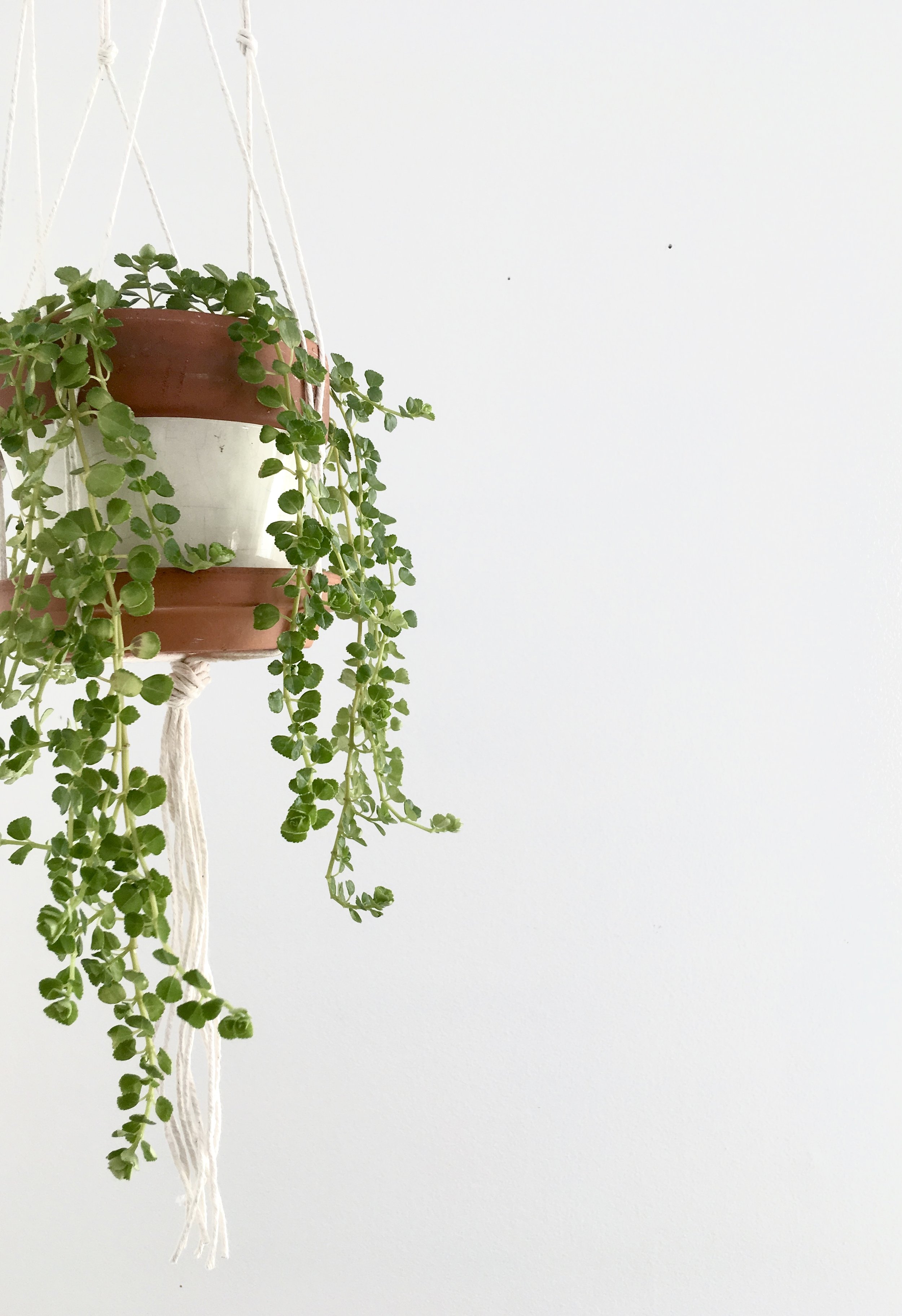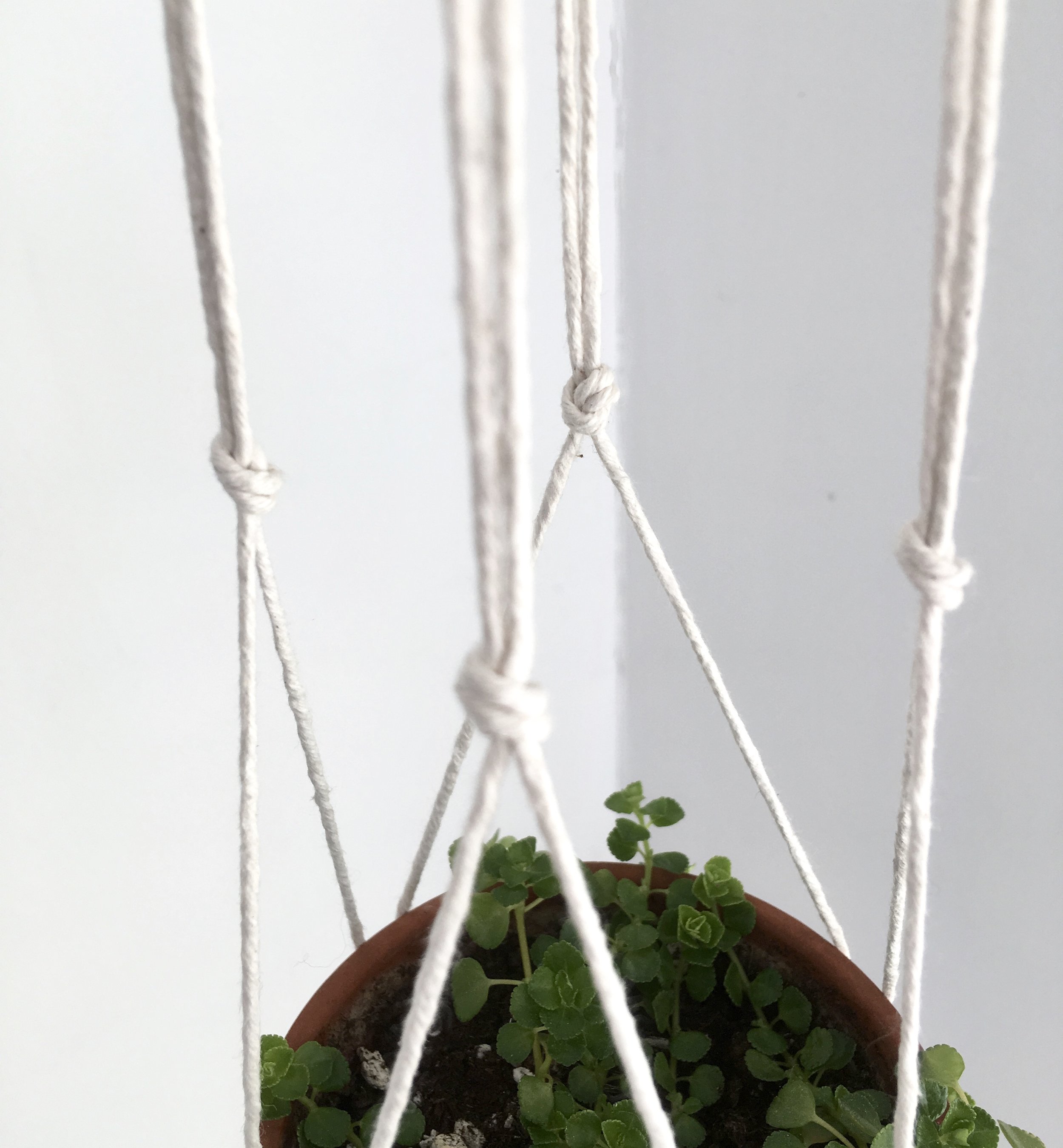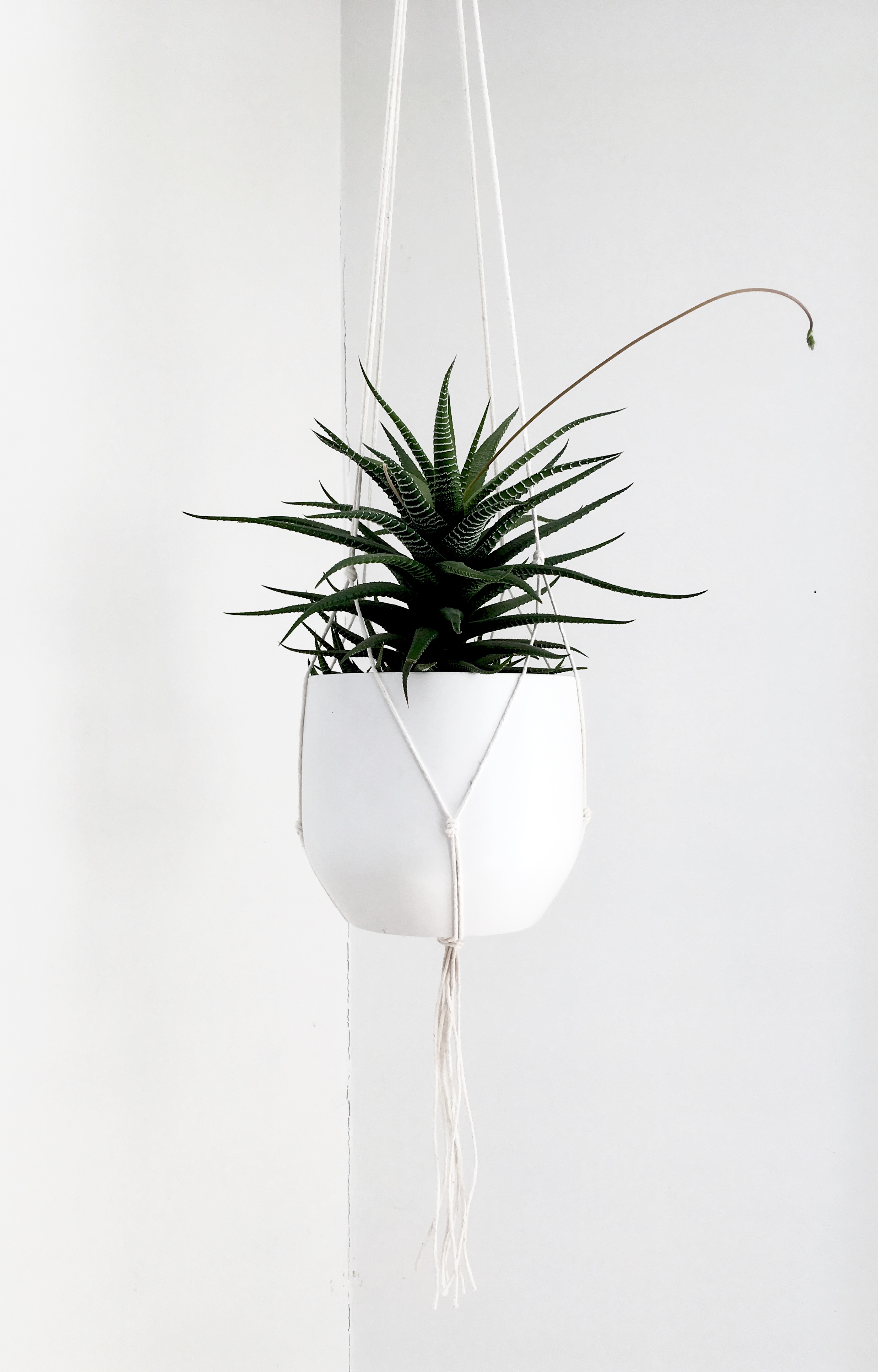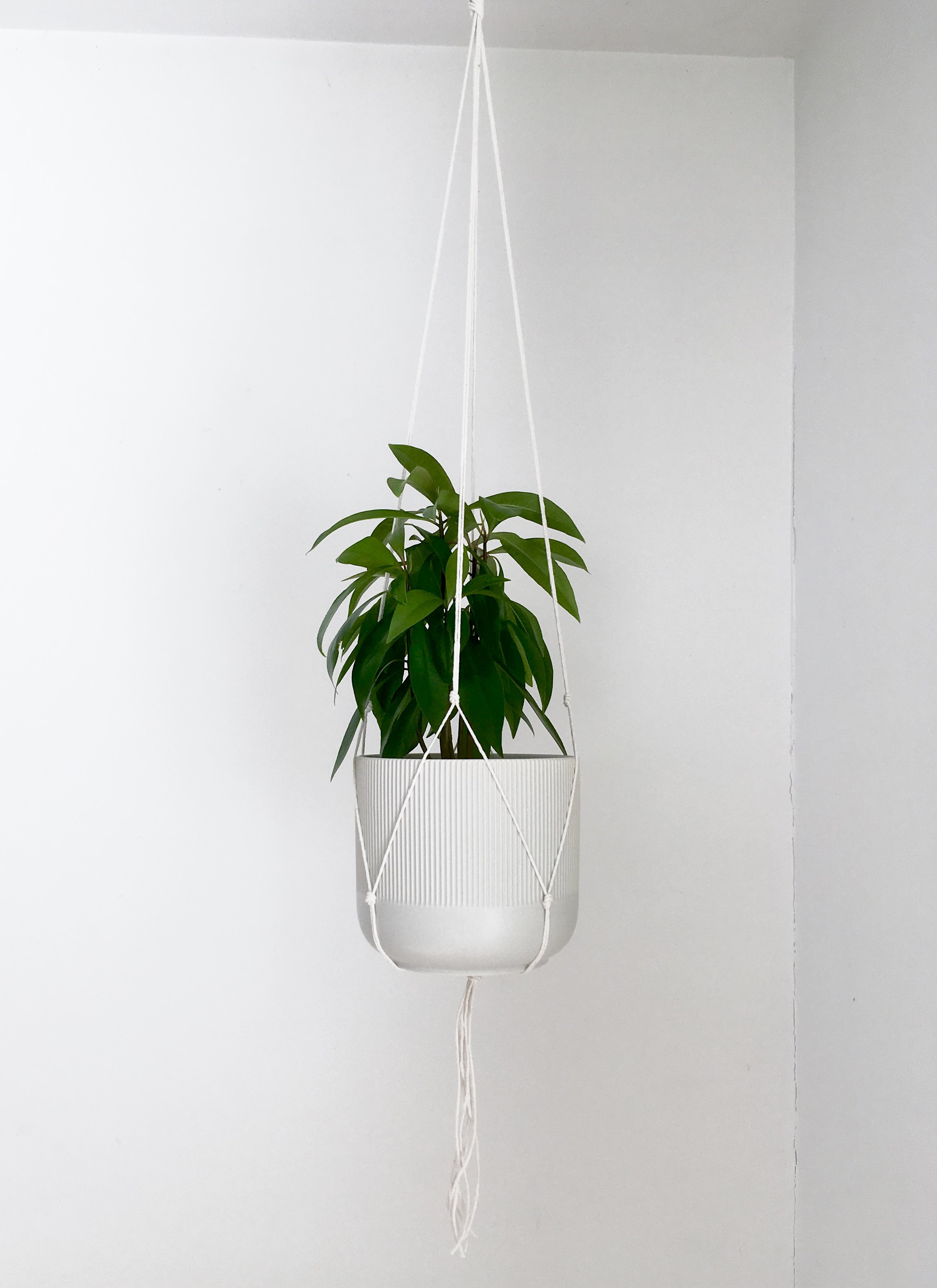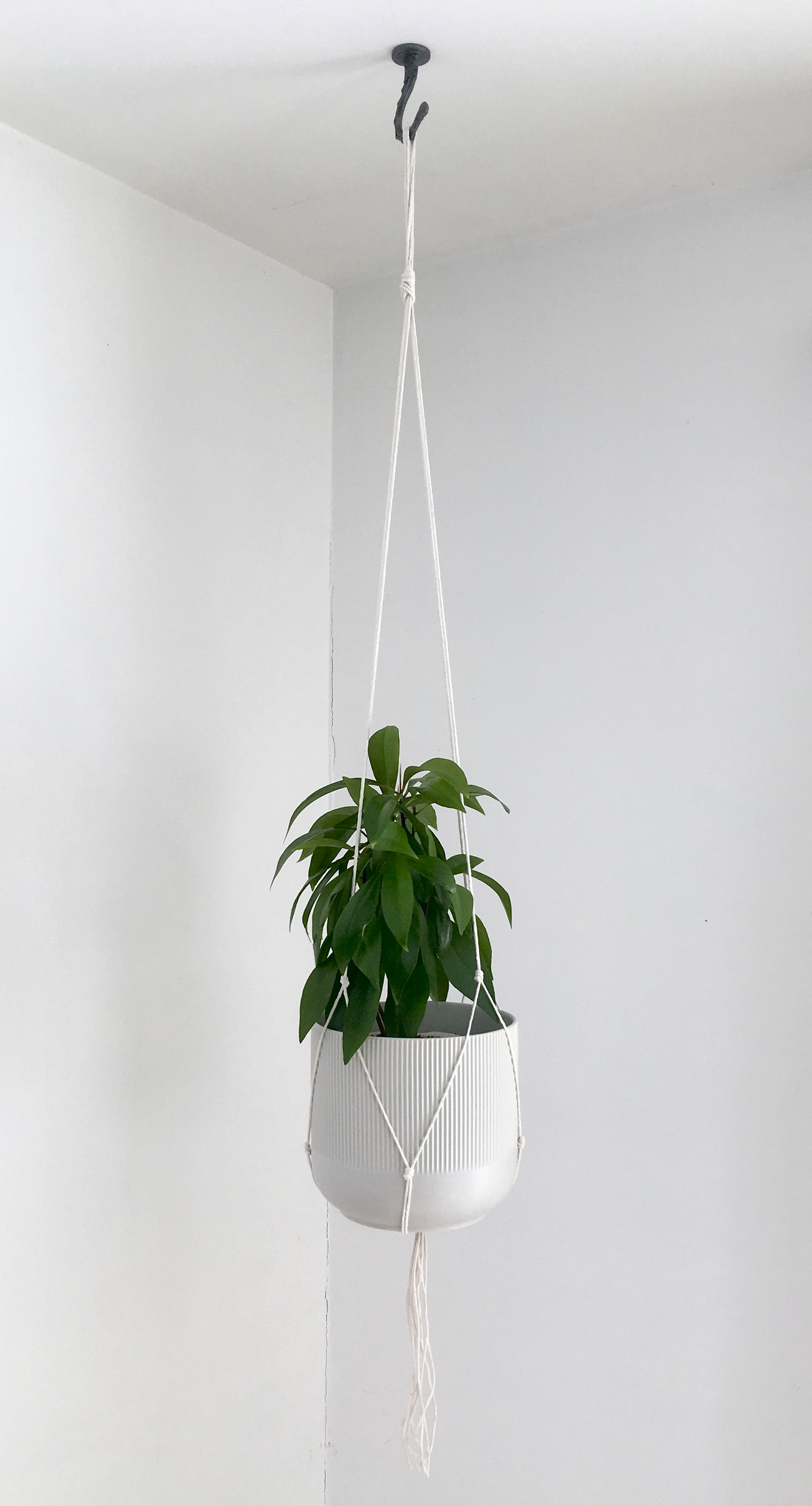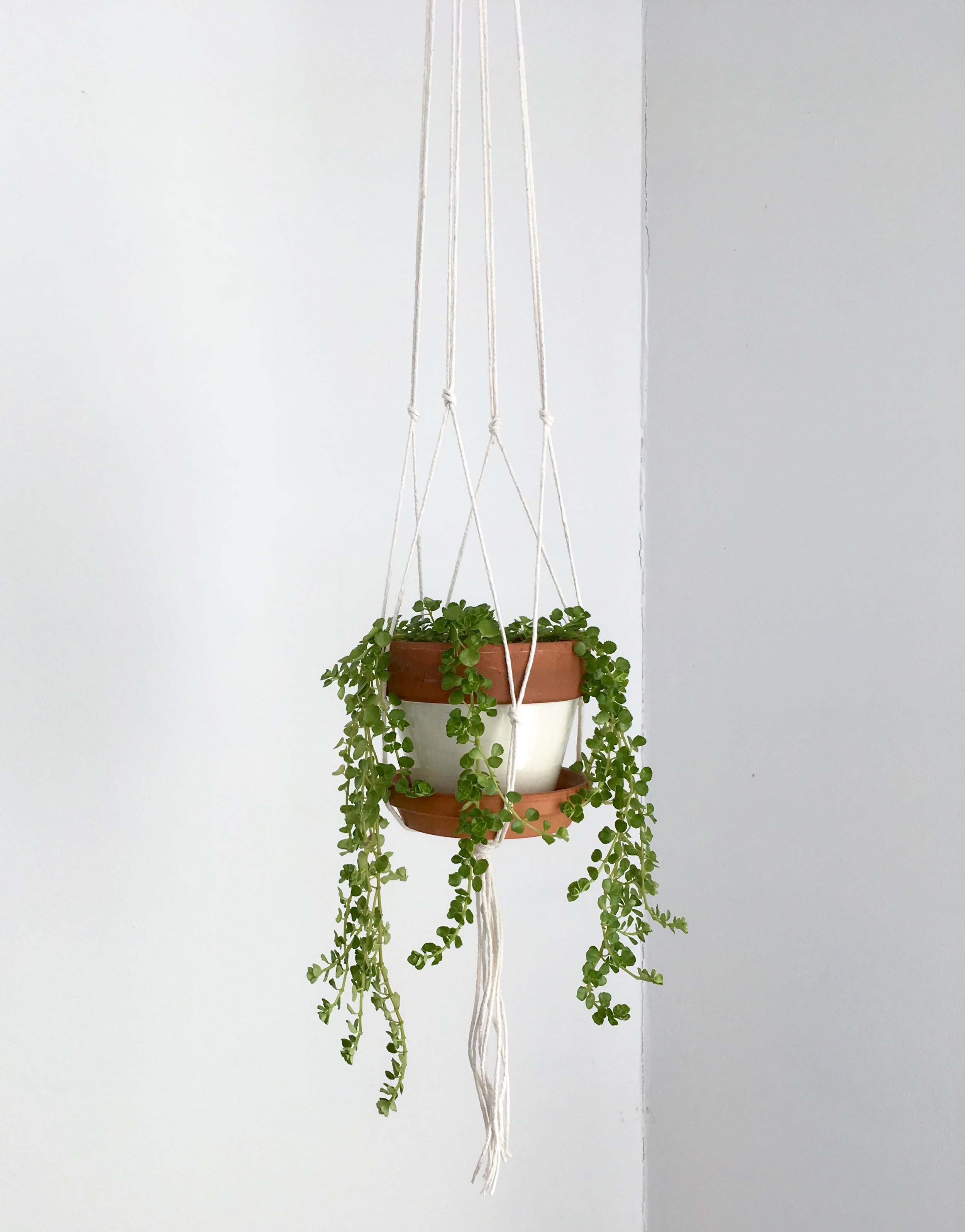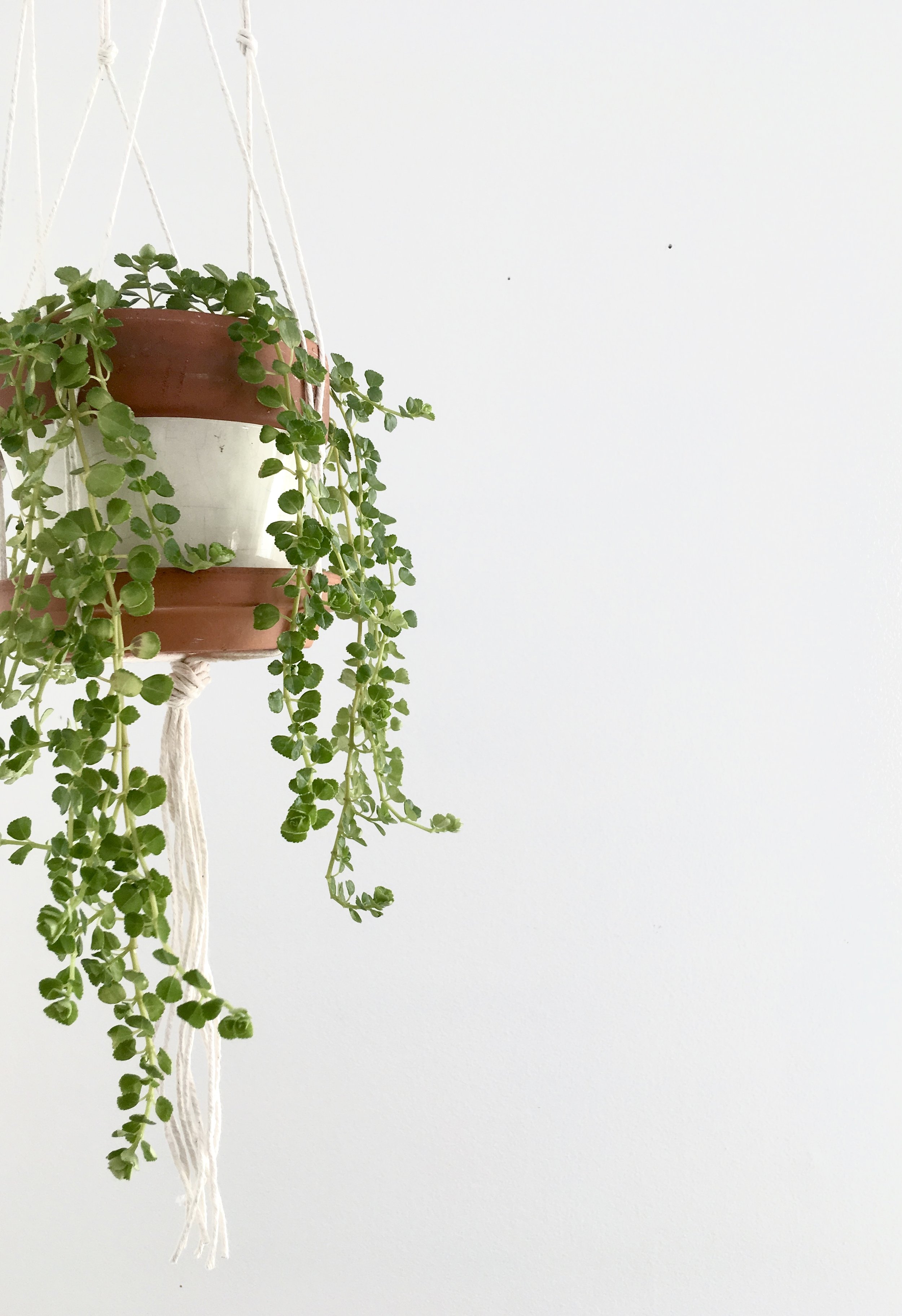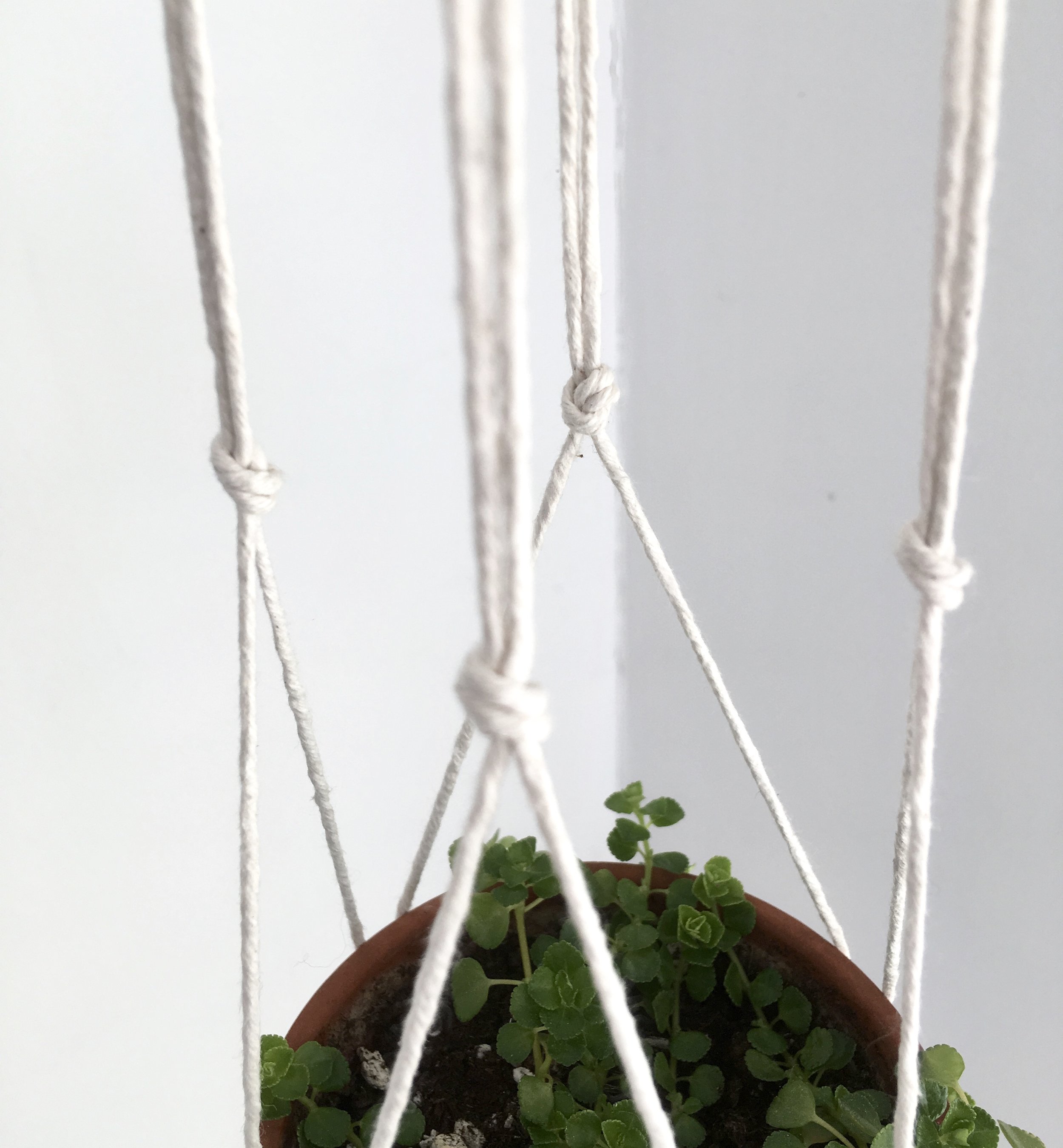 Simple Plant Hanger
FREE SHIPPING IN US + CANADA
You can't get more minimalist than this plant hanger, great for hanging pots up to 5" in diameter. Using Canadian made rope, this unbleached cotton hanger is made with carefully tied neat knots. The hanger simply conforms to the shape of whatever pot you place inside of it.
The hanger is 3 feet long with an approximate 8" - 10" additional fringe. The bottom of your pot will sit approximately 36 inches/3 feet from the hook. The top loop is 3 inches long.
Can be custom sized to your pot or height requirements - simply convo us.
Does not come with a pot!
Please use responsibly! Hang your plant hanger onto a hook that has been installed into an anchor/ceiling joist/wall stud.